The Palencia Open waits for the semifinals and finals rounds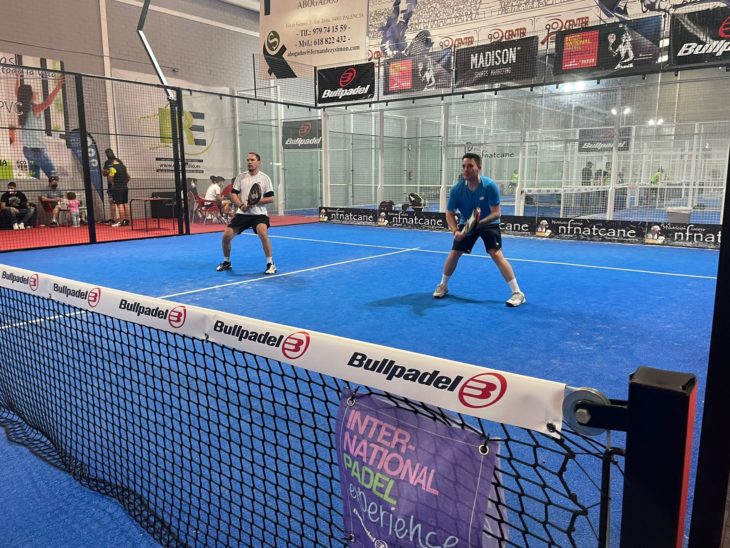 The Palencia Open is about to finish. After nine days enjoying the best padel amateur, the first tournament of the International Padel Experience by Madison will face tomorrow an epilogue that will crown the champions of all categories at the P90Sport Club TodoPadel.
After an intense journey in which the knockout rounds of the quarter and some semifinals, the rest of the matches will take place tomorrow morning.
The highlight of Sunday will arrive at 5:00 p.m. with the finals in all categories that are announced with great expectation to meet the male, female, and mixed categories winners.
In the men's 1st category, the semifinals will be played in the morning at 11:00, leaving the final scheduled at 19:00. Likewise, the 2nd men's semifinal matches will take place first thing in the morning, along with the 5th men's category. Both finals will be played at 6:00 p.m. and 5:00 p.m., respectively.
In men's 3rd category, the two semifinals will be solved at 10:00 hours. The final will take place at 7:00 p.m. On the other hand, in men's 4th group the places for the final will be played at 11:30 am, and the final at 6:00 pm.
In women's 1st category, Inés and Patricia are waiting for their opponent in the final after winning today. The last couple of finalists will be from the second semifinal scheduled for 11:00 am. They will play for the Final Master's place at 6:30 pm.
In the female 2nd division, Elena and Maria vs Paula and Cristina, semifinalists from their category will meet at 17:00 in the first final match. Likewise, in woman's 3rd category, Cristina and Elisa won their semifinal and they are waiting their opponents Soledad and Beatriz to dispute the final at 6:00 pm.
Finally, in the mixed 1st category, the winners of the 1st and 2nd group Elena and Fernando vs Cristian and Lidia will play the final at 6:00 p.m. Also, the mixed 2nd category will live its semifinals at 9:30 a.m. and at 11:00 a.m. for a place in the final, which will be held at 7:00 p.m. And in mixed 3rd category the semifinals will be played at 11:00, and the final at 17:00 a.m.
With the schedule programmed, only remains to celebrate one last day that will decide the winners of the first tournament of the year. All couples will fight to win first place, but especially those from 1st men and woman's category due to the fact that the winners will have a place in the Master Final of the International Padel Experience by Madison that will be held at the end of the circuit in a venue still by to decide.
Follow the results closely here!
#EnjoyTheExperience