SECOND DAY ON THE FRANCE OPEN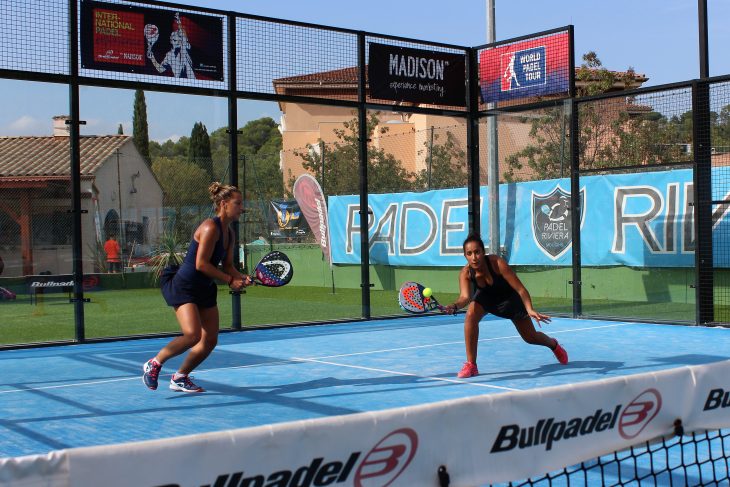 Another day with an exceptional climate welcomed the second day of the
France Open
, tenth stop of the
International Padel Experience by Madison
, and the large number of competitors responded, filling from the early hours the tracks of the Club Padel Riviera in the French town Of Mougins.
This day started with the first matches of the main table in the men's category and welcomed the women to the competition, in a succession of matches that ended with the quarterfinals of both genders and revealed who would be the 8 couples who would keep their chances of winning the tournament.
The early hours of the morning defined the strongest couples in the competition, closely followed by competitors and visitors, who kept track of what was happening on each of the courts of the Club Padel Riviera. Match by match, the different rounds revealed the semifinalistas couples in the masculine category of this France Open.
The first pair to slip in the penultimate round of the competition was
Groll / Garcia
, after defeating with an overwhelming 6-1 / 6-0 result to the pair Marc / Ramon. Groll / Garcia will play in the semifinals against the
Gauthiet / Henryot
tandem, who got into the semifinals by beating 6-2 / 6-1 to the pair composed by Morillon / Veber.
The second men's semifinal will face
Corbelli / Bensadoun
and
Ritz / Scatena
, who remained in the tournament after leaving behind Tison / Pommier (7-5 / 6-4) and Vinciguerra / Boronad ( 6-1 / 6-0) respectively.
For its part, the women's category began at 13:00 on Saturday. After several meetings of great intensity, with spectacular point, the semi-finalists of the women's competition were defined.
Clement / Pironneau
defeated Darzel / Guez 6-2 / 7-5 and will face to reach the final to the pair
Pivis / Alquier
who got into the last phases of the tournament after beating Pierre / Pucciarini with a result of 6- 1 / 6-1. On the second semifinal,
Riviere / Majdoubi
and
Clergue / Casanova
will face each other on the track by defeating Bensadoun / Fonteny (6-2 / 6-2) and Afouresse / Meignan (6-2 / 6- 0).
The France Open will continue this Sunday with the last matches of the tournament:
09:30h:
women's semifials
11:00h:
men's semifinals
15:00h:
women's finals and fight for third place
16:00h:
men's finals and fight for third place
Everything will be decided on sunday on the courts of the Club Padel Riviera Mougins!