Registrations closed for the Athens Open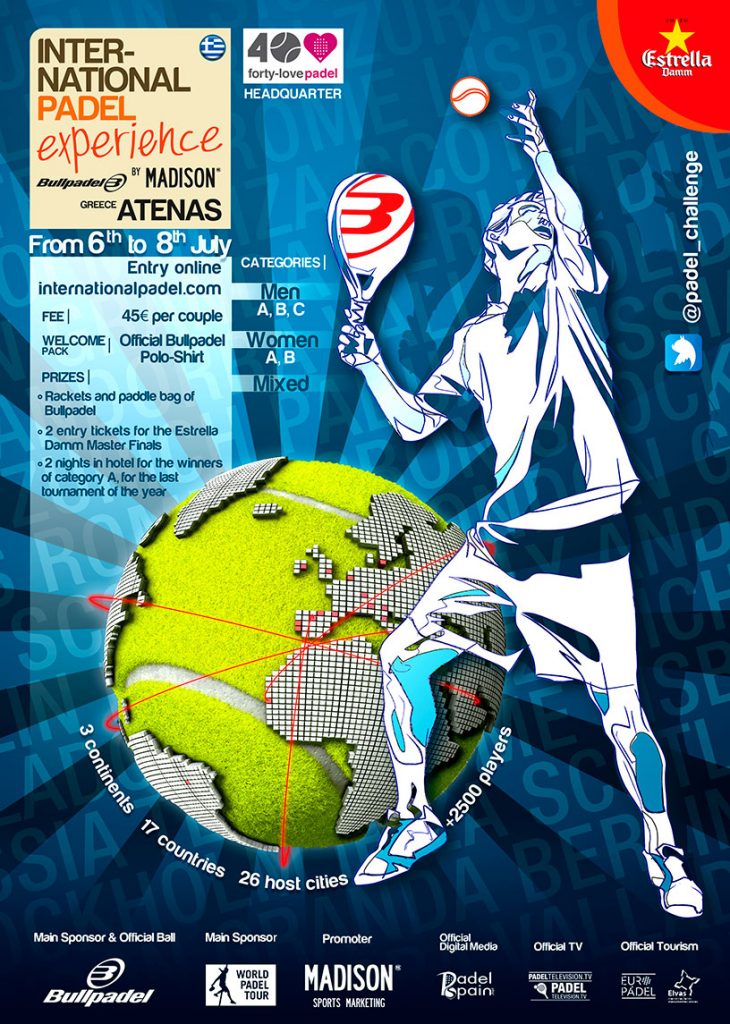 The International Padel Experience by Madison: Athens Open has close his registrations time. The best international amateur padel circuit will travel to the greek city to become the great protagonist of a weekend with a lot of emotion, gamen an passion for a sport that is played all over the world. From 6 to 8 July, all eyes of the International Padel Experience by Madison will be looking in Athens to enjoy in the the Greek capital.
The Athens event will be played throughout the weekend. On Friday, the first matches at the Footy Love Sport Club center will begin. From that moment, an authentic paddle marathon with fifty five registered couples will take place that will last until the sunset. On Sunday, the final duels of each category will begin.
Athens promises to give us an International Padel Experiece unforgettable, now, the Greek capital is ready to receive the best international circuit of amateur padel.