Great appetizer on the first day of the Andorra Open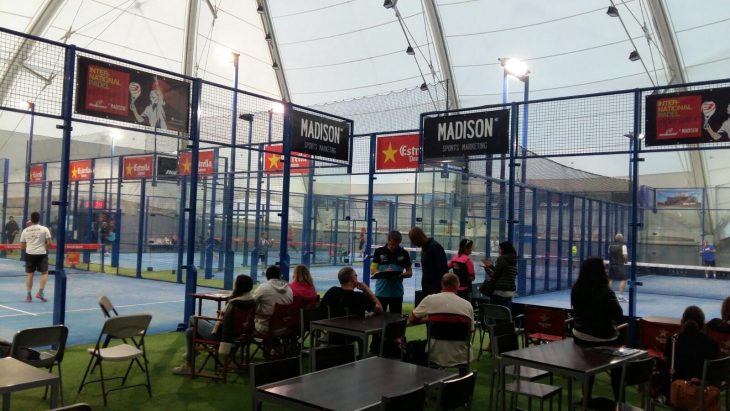 Yesterday began the Andorra Open, fifth chapter of the International Padel Experience by Madison. The day served as an appetizer for the great show that will take place on Saturday and Sunday.
At 20:00 hours the first games of all categories began to be played. During two hours the assistants could enjoy the paddle in the tracks of the Club Serradells. Starting today, paddle marathon from 9 o'clock in the morning until after dark, to finish outlining the final rounds of all categories.
Many couples have come to play the tournament from far away from Andorra, several of them are already part of the circuit as they are familiar faces that have played other editions.
All attendees received the welcome pack welcome, with Bullpadel shirts to play their games and when the crashes ended, to enjoy Estrella Damm products. The big attraction will be the male and female A categories, which will get the ticket for the Elvas Final Master, although the level is high in the whole category.