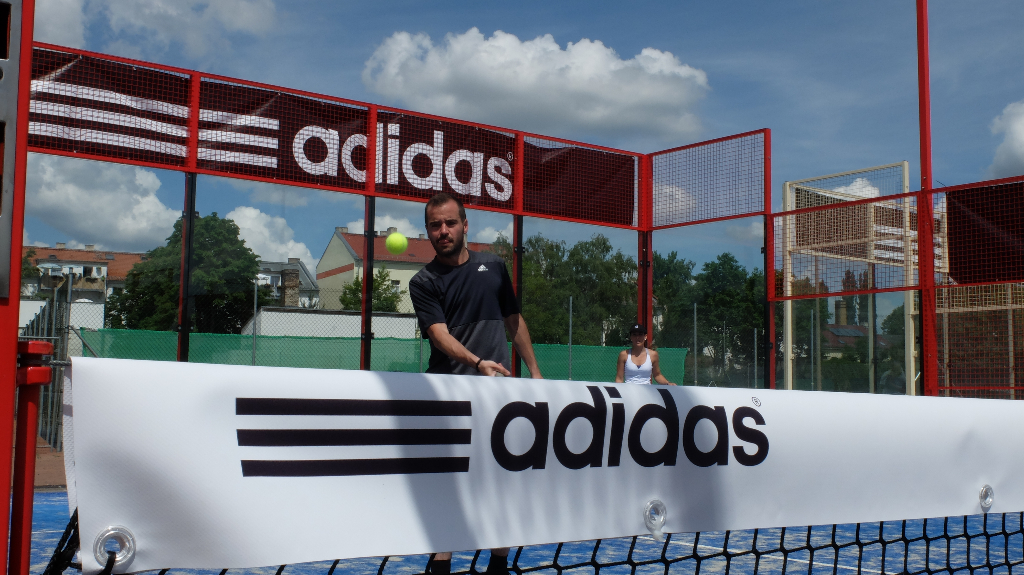 Ya están abiertas las inscripciones para el adidas Madrid Open, tercera parada del International Padel Challenge adidas by Madison, el único circuito internacional amateur que se incorpora este año al calendario oficial de la European PadelFederation. El torneo se celebrará del viernes 4 al domingo 6 de julio en Madrid, una de las ciudades con más vida cultural y de ocio del mundo.
La Ciudad de la Raqueta con sus espectaculares instalaciones: un estadio de pádel, donde se han celebrado varios  campeonatos de España y de menores, con capacidad para 800 personas, sus 10 pistas cubiertas e iluminadas y sus 8 pistas descubiertas, 2 de ellas con paredes de cristal, la convierten en un paraíso para los amantes de este deporte.
Para inscribirse solamente hay que entrar en la web www.internationalpadel.com y rellenar el formulario. La inscripción cuesta solo 20 euros por persona.
Registration is now open for the adidas Madrid Open, third stop of International Paddle Challenge adidas by Madison, the only international amateur circuit this year incorporated the official calendar of the European PadelFederation. The tournament will be held Friday 4 to Saturday 6 July in Madrid, a city with more cultural life and entertainment world.
Racket City with its spectacular facilities: paddle a stadium where they have held several championships in Spain and under, with capacity for 800 people, its 10 tracks covered and lighted outdoor courts and its 8, 2 with walls glass, making it a paradise for lovers of the sport.
To register you just have to enter the web www.internationalpadel.com and complete the form. Registration costs just 20 euros per person.