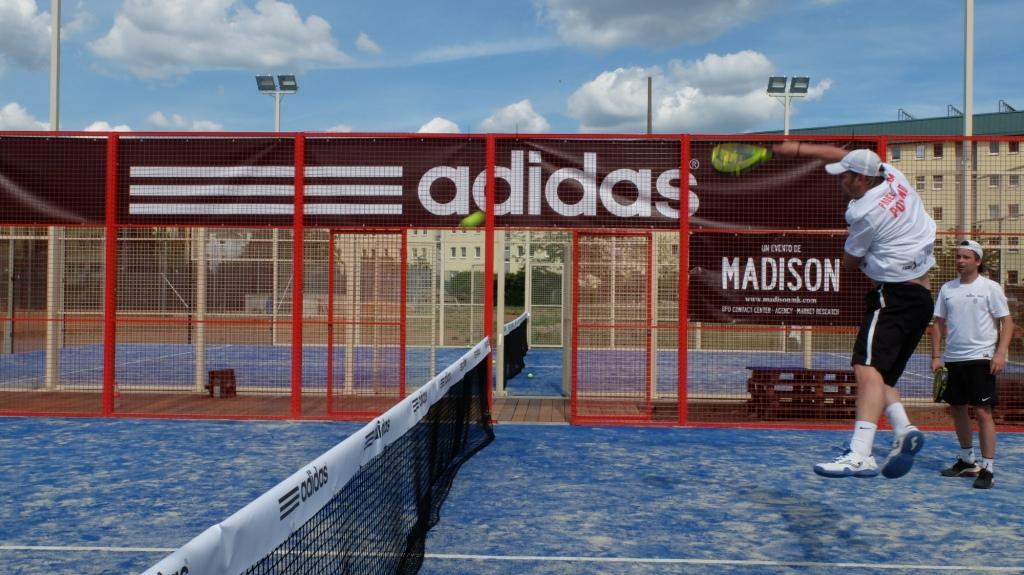 Tras el éxito del adidas Berlin Open celebrado en el mes de mayo, la capital alemana va a repetir prueba. Esta segunda edición va a celebrarse del 29 al 31 de agosto en dos clubes berlineses y se espera una gran afluencia de parejas.
Este adidas Berlin Open forma parte del International Padel Challenge adidas by Madison, el único circuito internacional amateur que se incorpora este año al calendario oficial de la European PadelFederation.
Los ganadores en Berlín en la categoría A masculina conseguirán una invitación, con noche de hotel incluida, para la última prueba que se celebrará en la Reserva del Higuerón.
Following the success of the adidas Berlin Open held in May, the German capital will repeat test. This second edition will be held from 29 to 31 August on two Berlin clubs and expect a large number of couples.
This adidas is part of the Berlin International Open Paddle Challenge adidas by Madison, the only international amateur circuit this year incorporated the official calendar of the European PadelFederation.
Winners in Berlin in category A male will get an invitation with hotel nights included, for the last test to be in Reserva del Higuerón.