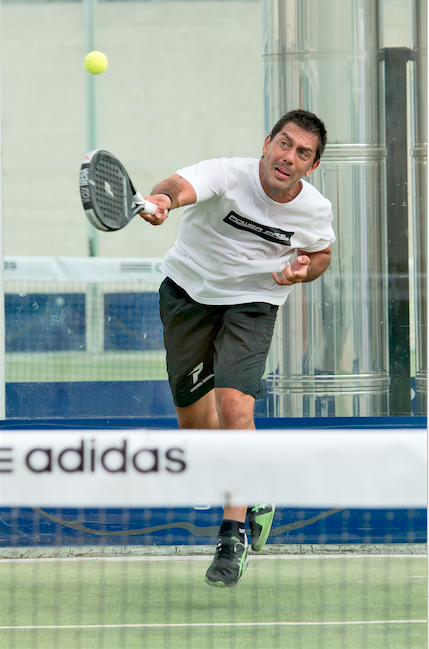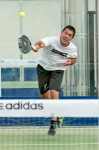 Llega la semana de la cuarta prueba del International Padel Experience adidas by Madison. A partir del viernes 17 de julio,  Turín se vestirá de gala para acoger el único circuito internacional de pádel amateur que existe. Quedan apenas 24 horas para cerrar el plazo de inscripciones, así que no puedes esperar más: http://internationalpadel.com/inscripcion-turin/
El adidas Turín Open supone la segunda vez que el circuito pisa tierras italianas. La primera, en Milán del 17 al 19 de abril, fue todo un éxito y las previsiones son similares para el próximo fin de semana en la ciudad del Piamonte.
Las espectaculares instalaciones del Master Club Torino serán testigo de un evento que ha levantado muchísima expectación y que aún tiene plazas disponibles para que los más rezagados se inscriban. El prestigio del torneo, además de los magníficos premios para los ganadores y regalos para todos los participantes, son motivos más que suficientes para que ningún aficionado al pádel en el norte de Italia falte a su cita veraniega con el deporte de moda.
Todo está preparado para que desenfundes tu pala y pongas en práctica todo lo que ha evolucionado tu juego. Siéntete como un profesional en el adidas Turín Open. 
Week reaches fourth round of the International Padel Experience adidas by Madison. As of Friday, July 17, Turin will dress gala to welcome the only international amateur circuit paddle there. There are only 24 hours to close the registration period, so you can not expect more: http://internationalpadel.com/inscripcion-turin/
The adidas Turin Open is the second time the circuit treads Italian soil. The first, in Milan from 17 to 19 April was a success and the forecasts are similar for next weekend in the city of Piedmont.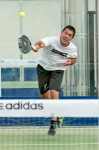 The spectacular installations of Master Club Torino will witness an event that has raised a lot of expectation and still has places available for laggards register. The prestige of the tournament, in addition to the great prizes for the winners and gifts for all participants, are more than enough reasons for any fan paddle in northern Italy miss his summer appointment with the fashionable sport.
Everything is ready for desenfundes your shovel and put into practice what your game has evolved. Feel like a pro in Turin adidas Open.