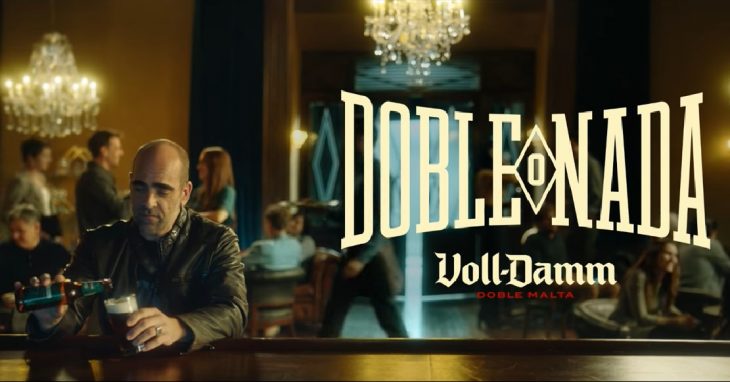 [:es]Luis Tosar vuelve a protagonizar una campaña que no dejará indiferente a nadie y que tiene en la excelencia y la calidad, al igual que el International Padel Experience by Madison, el merecido reconocimiento de los consumidores.
Esta semana ha visto la luz "Zeus & Apolo", la nueva campaña de Voll-Damm, protagonizada por el actor Luis Tosar y dirigida por Dani de la Torre.
Una campaña que, al igual que la cerveza de la que habla, es una obra maestra pensada para ser disfrutada. Descubre qué tienen en común Zeus y Apolo con Luis Tosar y Voll Damm, una cerveza con doble malta, que le confiere más aroma, más sabor y más cuerpo.
[:en]Luis Tosar returns to star in a campaign that will not leave anyone indifferent and that has excellence and quality, like the International Padel Experience by Madison strong>, the deserved recognition of consumers.
This week «Zeus & Apolo» strong>, the new Voll-Damm strong> campaign, has been released, starring actor Luis Tosar and directed by Dani de la Torre.
A campaign that, like the beer it talks about, is a masterpiece designed to be enjoyed. Discover what Zeus and Apollo have in common with Luis Tosar and Voll-Damm, a double-malt beer, which gives it more smell, more flavor and more consistency.
[:]