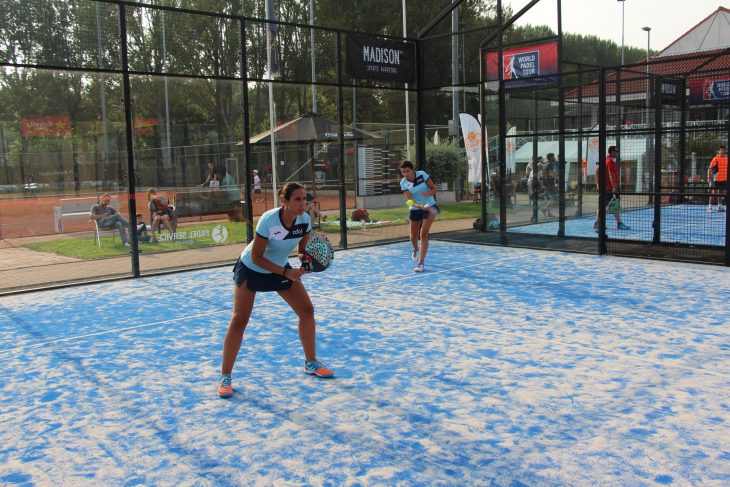 [:es]El International Padel Experience 2018 anunciaba hace apenas unas horas que Rotterdam volverá a formar parte del circuito. Por eso, hemos querido recordar cómo fue la primera experiencia de la ciudad holandesa en el único circuito internacional de pádel amateur.
Del 25 al 27 de agosto, Rotterdam se convertía en el epicentro del turismo deportivo con la celebración del Rotterdam Open.
Rotterdam es una ciudad que aúna tradición y modernidad, en una combinación perfecta que ofrece a quien la visita una gran oferta de ocio y tiempo libre. Esta ciudad portuaria, que destaca por su excepcional arquitectura, cuenta además con un amplísimo abanico de propuestas culturales y de tiempo libre.
35 parejas procedentes de 6 nacionalidades competían durante tres días en las distintas categorías del torneo con el objetivo de alzarse con la victoria.
Las parejas, procedentes de España, Italia, San Marino, Alemania y Suiza, así como los jugadores holandeses que se desplazaron a la ciudad de Rotterdam, se dieron cita para compartir una experiencia única, mezcla de deporte y turismo que haría del fin de semana un recuerdo inolvidable.
Esta altísima representación internacional demostraba, una vez más, la gran aceptación que el International Padel Experience by Madison ha adquirido entre los amantes del deporte de moda, con jugadores que volvían a la competición tras haber participado en otras sedes.
Las españolas Carolina Inaraja y Susana Martín, que ya estuvieron en la prueba de Valladolid, y los hermanos holandeses Scartazzini, vencedores del Zurich Open fueron claros ejemplos de ello.
Partido a partido, los jugadores se enfrentaban por alzarse con el triunfo en las pistas del Club Padel Victoria y conseguir, de esta forma, obtener una plaza en el Máster Final de campeones.
El Rotterdam Open se clausuraba con todos los honores en la entrega de premios a los vencedores de las distintas categorías, que incluían palas de Bullpadel, dos entradas para disfrutar del Estrella Damm Master final y dos noches de hotel para el Open de Fuengirola para todos los ganadores de las categorías principales.
[:en]The International Padel Experience 2018 announced just a few hours ago that Rotterdam will once again be part of the circuit. For that reason, we wanted to remember how the first experience of the Dutch city was in the only international amateur padel circuit.
From August 25 to 27, Rotterdam became the epicenter of sports tourism with the celebration of the Rotterdam Open.
Rotterdam is a city that combines tradition and modernity, in a perfect combination that offers visitors a great offer of leisure and free time. This port city, which stands out for its exceptional architecture, also has a wide range of cultural and leisure activities.
35 couples from 6 nationalities competed for three days in the different categories of the tournament with the aim of winning.
The couples, from Spain, Italy, San Marino, Germany and Switzerland, as well as the Dutch players who traveled to the city of Rotterdam, gathered to share a unique experience, a mixture of sport and tourism that would make the weekend an unforgettable memory.
This high international representation demonstrated, once again, the great acceptance that the International Padel Experience by Madison has acquired among fashion sports lovers, with players returning to the competition after having participated in other venues.
Spaniards Carolina Inaraja and Susana Martín, who were already in the test of Valladolid, and the Dutch brothers Scartazzini, winners of the Zurich Open were clear examples of this.
Match by match, the players faced each other for winning the triumph on the Padel Victoria Club courtsand, in this way, obtaining a place in the Final Master of Champions.
The Rotterdam Open closed with all the honors in the awards ceremony to the winners of the different categories, which included Bullpadel rackets, two tickets to enjoy the Estrella Damm Final Master and two hotel nights for the Fuengirola Open for all winners of the main categories.[:]