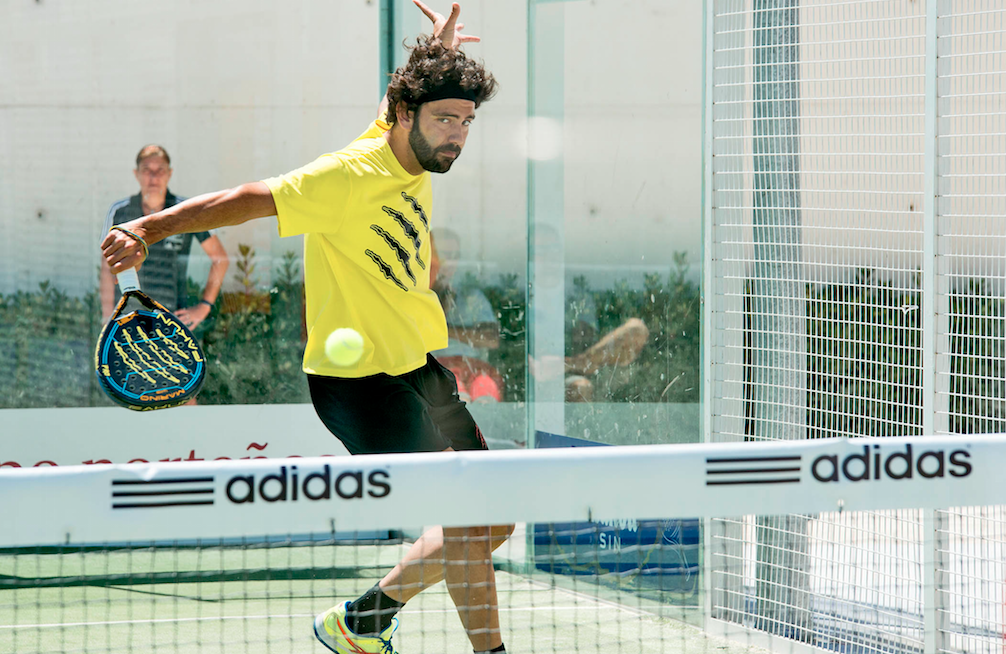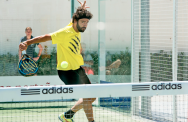 Cada vez queda menos para el adidas Valladolid Open y las inscripciones van a un ritmo vertiginoso. ¿Cuál es el secreto del éxito de esta segunda prueba del International Pádel Experience adidas by Madison, patrocinado por Estrella Damm?   
Por un lado está el atractivo turístico de la ciudad de celebración y por otro la experiencia que tiene Valladolid en cuanto a gestión de eventos deportivos de este tipo.
También es un valor añadido la fecha en la que se disputa la prueba. El mes de junio es pura efervescencia deportiva en Pucela y el adidas Valladolid Open es el telonero perfecto del Estrella Damm Valladolid Open.
Todos los aficionados al pádel están de enhorabuena ya que el Internarional Pádel Experience adidas by Madison es uno de los campeonatos referencia en el mundo del pádel amateur.
Lo que caracteriza a este circuito es que une a jugadores de pádel de todos los niveles, tanto en categoría masculina como femenina, y les ofrece la oportunidad de competir en un entorno social, además de vivir una experiencia única.
El perfil del jugador amateur, que disfruta de su deporte preferido en un entorno prefecto como es el circuito internacional, es el perfil de una persona que admira el segundo deporte más practicado en España, es una persona entusiasta que disfruta practicando su juego favorito y es una persona que desea desenfundar su pala siempre que puede. 
Todas las pruebas del International Pádel Experience adidas by Madison están adaptadas para el disfrute de todos los participantes. Se configura una logística en cada evento para que el jugador amateur se sienta como un jugador profesional en la semana de torneo.
En su cuarta edición, el International Pádel Experience adidas by Madison ofrece regalos de bienvenida, premios espléndidos para los ganadores de cada categoría y una gran gestión en la organización que incluye difusión del transcurso de la competición por parte de medios especializados (pádel absolut, pádel spain y pádel televisión) y redes sociales donde se pueden ver los resultados y fotografías de los partidos. 
No falta ningún ingrediente en el menú, solo queda degustarlo.  
Each time is less for the adidas Valladolid Open and registration go at a dizzying pace. What is the secret of success of this second test by adidas International Paddle Experience Madison, sponsored by Estrella Damm?
On one side is the tourist attraction of the city of celebration and other Valladolid experience you have in terms of management of sporting events of this type.
It is also an added value date on which the competition takes place. June is pure sporting excitement in Valladolid Pucela and adidas Open is the perfect opening act of Estrella Damm Open Valladolid.
All paddle fans are in luck since the Internarional Paddle Experience adidas by Madison is one of the reference in the world championships of amateur paddle.
What characterizes this circuit is that it brings paddle tennis players of all levels, both male and female categories, and offers them the opportunity to compete in a social setting, in addition to a unique experience.
The profile of the amateur player who enjoys his favorite sport in a prefect environment as in the international circuit, is the profile of a person who admires the second most practiced sport in Spain, is an enthusiastic person who enjoys playing your favorite game is a person wanting to draw his blade whenever possible.
All tests by adidas International Paddle Experience Madison are adapted for the enjoyment of all participants. Logistics is set in each event for the amateur player feel like a professional player in the tournament week.
In its fourth edition, the International Paddle Experience adidas by Madison offers welcome gifts, lavish prizes for the winners of each category and a management organization which includes spreading the course of the competition by specialized media (absolut paddle, paddle spain and paddle television) and social networks where you can see the results and pictures of games.
No missing ingredient on the menu, is just taste it.