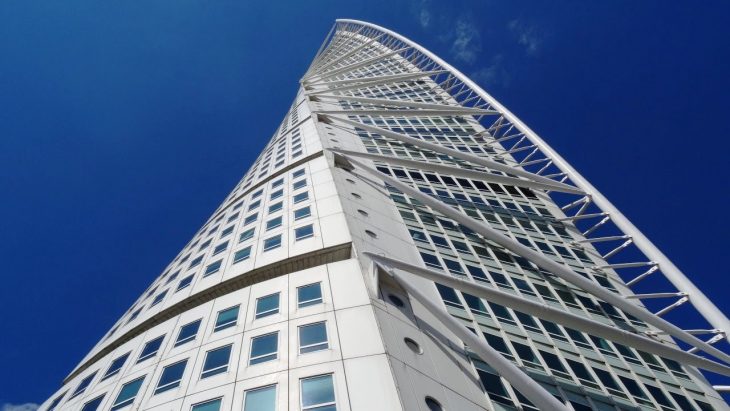 [:es]
Durante el próximo fin de semana, la ciudad sueca de Malmö se convertirá en la gran protagonista del International Padel Experience by Madison. El mejor circuito internacional de pádel amateur llega al norte de Europa una temporada más para hacer las delicias de los aficionados y amantes del deporte de la pala.
Malmö, situada en el sur de Suecia, es una de las joyas de los países nórdicos, una ciudad con un hermoso paisaje urbano que se fundamenta en un diseño innovador y una sostenibilidad envidiable para el resto de Europa. Su casco antiguo, su antiguo puerto industrial, sus rascacielos o sus modernos locales convierten a Malmö en un destino idílico para todos los amantes de las aventuras.
Malmö también guarda la impronta española en su paisaje más moderno. El rascacielos Torning Torso, de 190 metros de altura, se ha convertido en una de las grandes insignias de la ciudad. Hay que agradecer su construcción a conocido arquitecto valenciano Santiago Calatrava. Otra de las peculiaridades de la ciudad escandinava es el impresionante puente de Oresund, que une Suecia con Copenhague, capital de Dinamarca. Esta titánica construcción de dieciséis kilómetros de longitud es atravesada por dos líneas de tres y seis carriles de carretera.
Del 19 al 21 de octubre, el International Padel Experience by Madison se traslada a la espectacular ciudad de Malmö para volver a vivir toda una maratón de pádel. El Malmö Open se convertirá en una oportunidad única de vivir desde dentro la experiencia de participar en un circuito internacional. Gran nivel de juego, música y buen ambiente con el deporte de la pala como gran protagonista.
[:en]
During the next weekend, the Swedish city of Malmö will become the main protagonist of the International Padel Experience by Madison. The best international amateur padel circuit arrives in northern Europe one more season to delight fans and shovel sport lovers.
Malmö, located in the south of Sweden, is one of the jewels of the Nordic countries, a city with a beautiful urban landscape that is based on an innovative design and an enviable sustainability for the rest of Europe. Its old town, its old industrial port, its skyscrapers or its modern premises make Malmö an idyllic destination for all lovers of adventure.
Malmö also keeps the Spanish imprint in its most modern landscape. The Torning Torso skyscraper, 190 meters high, has become one of the great insignia of the city. It is necessary to thank its construction to well-known Valencian architect Santiago Calatrava. Another of the peculiarities of the Scandinavian city is the impressive Oresund bridge, which connects Sweden with Copenhagen, the capital of Denmark. This titanic construction of sixteen kilometers in length is crossed by two lines of three and six lanes of road.
From 19 to 21 October, the International Padel Experience by Madison moves to the spectacular city of Malmö to relive a marathon of padel tennis. The Malmö Open will become a unique opportunity to experience the experience of participating in an international circuit from within. Great level of game, music and good atmosphere with the sport of the shovel as a great protagonist.
[:]