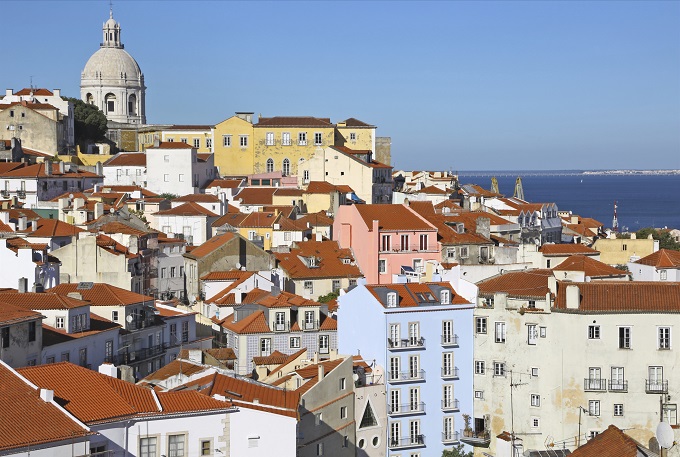 [:es]El International Padel Experience by Madison, patrocinado por Estrella Damm, hará su octava parada en Lisboa, del 9 al 11 de septiembre.
El Open Lisboa tendrá lugar un año más en las fantásticas instalaciones del Padel Campo Grande, ubicado en un paraje natural único, junto al Jardín Campo Grande.
Para todos aquellos que quieran desplazarse a la capital portuguesa y disfrutar de esta manera del único circuito internacional de pádel amateur, les ofrecemos los lugares indispensables que no se podrán perder:
Castillo de San Jorge: El castillo de San Jorge está ubicado en un lugar privilegiado de la ciudad y ofrece unas extraordinarias vistas de Lisboa desde la fortificación. Se trata de uno de los puntos imprescindibles para el turismo de la ciudad, que desde el siglo VI ha sobrevivido a terremotos, guerras, asedios y demás inclemencias meteorológicas.
Torre de Belem: Este punto de interés se encuentra a orillas del rio Tajo y se construyó a finales del siglo XVI como punto defensivo de la ciudad y para dar la bienvenida a todos aquellos descubridores que regresaban tras su aventura de atisbar tierra nueva. Hoy en día es conocida como una joya de arquitectura portuguesa y es considerada Patrimonio de la Humanidad por la Unesco.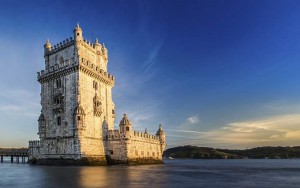 Monumento a los descubridores: Situado junto a la Torre de Belem y al rio Tajo, este histórico monumento fue construido para conmemorar los 500 años de la muerta de Enrique el Navegante.
Parque de las Naciones: Este área resulta el mayor contrate con los demás barrios de Lisboa debido a la gran modernidad de sus instalaciones. Uno de los imprescindibles de la zona es el Oceanario de Lisboa, uno de los acuarios más grandes de Europa, con más de 450 especies marinas. Junto al acuario, se encuentra el Pabellón del Conocimiento, museo dedicado a la ciencia y muy recomendado para visitarlo en familia.
Monasterio de los Jerónimos: Este espectacular monasterio está ubicado en el barrio de Belem y está considerado Patrimonio de la Humanidad por la Unesco. Dentro del claustro se encuentra la tumba del explorador Vasco de Gama.
Elevador de Santa Justa: Esta peculiar obra arquitectónica se encuentra en la Baixa, en pleno centro de la ciudad. Se trata de un ascensor neogótico de hierro forjado, cuyo diseño estuvo influenciado por la Torre Eiffel y sirve para conectar dos barrios del centro de la ciudad, el más alto y el más bajo. Hoy es un atractivo para el turismo, ya que permite disfrutar de una panorámica del centro de la ciudad desde su parte más alta.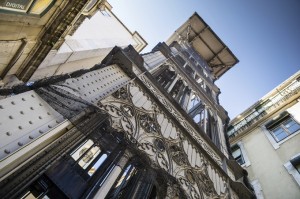 Gracias al Intenational Padel Experience by Madison podrán disfrutar de Lisboa y sus encantos. Recorrer sus calles, conocer su historia y sobre todo disfrutar del mejor pádel amateur.
Si estás interesado en participar en el Lisboa Open, no dudes en inscribirte, ya que las plazas son limitadas, solo tienes que pinchar en el siguiente enlace:
http://internationalpadel.com/lisboa2016/[:en]The International Padel Experience by Madison, sponsored by Estrella Damm, will make his eighth stop in Lisbon from 9 to 11 September.
The Open Lisbon will be a year in the fantastic facilities Padel Campo Grande, located in a unique natural setting, next to the Campo Grande Garden.
For those who want to travel to the Portuguese capital and enjoy this way the only international amateur circuit paddle, we offer the indispensable places that can not be missed:
-San Jorge Castle: The Castle of San Jorge is located in a privileged area of ​​the city and offers extraordinary views of Lisbon from the fortification. This is one of the essential points for tourism in the city, from the sixth century has survived earthquakes, wars, sieges and other weather.
-Belem Tower: This landmark is located on the River Tagus and was built in the late sixteenth century as a defensive point of the city and to welcome all those discoverers who returned after his adventure glimpse new land. Today it is known as a jewel of Portuguese architecture and is considered a World Heritage Site by Unesco.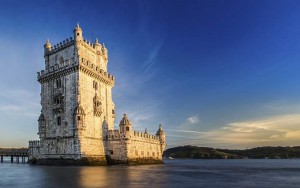 -Monument to the discoverers: Located next to the Tower of Belem and the river Tagus, this historical monument was built to commemorate the 500 years of the life of Henry the Navigator.
Nations Park: This area is the largest contract with the other neighborhoods of Lisbon due to the large modern facilities. One of the essentials of the area is the Oceanarium, one of the largest aquariums in Europe with over 450 marine species. Next to the aquarium, he is the Pavilion of Knowledge, museum dedicated to science and highly recommended to visit family.
-Jeronimos Monastery: This spectacular monastery is located in the Belem district and is considered a World Heritage Site by Unesco. Within the cloister is the tomb of explorer Vasco de Gama.
-Santa Justa Lift: This peculiar architectural work is in the Baixa, in the heart of the city. It is a neo-Gothic wrought-iron elevator, whose design was influenced by the Eiffel Tower and serves to connect two neighborhoods in the city center, the highest and the lowest. Today is attractive for tourism, as it provides a panoramic view of downtown from its top.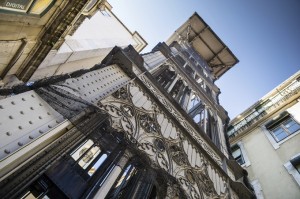 Thanks to the Intenational Padel Experience by Madison will enjoy Lisbon and its charms. Walk the streets, know its history and especially enjoy the best amateur paddle.
If you are interested in participating in the Lisbon Open, please register, as places are limited, you only have to click on the link below: