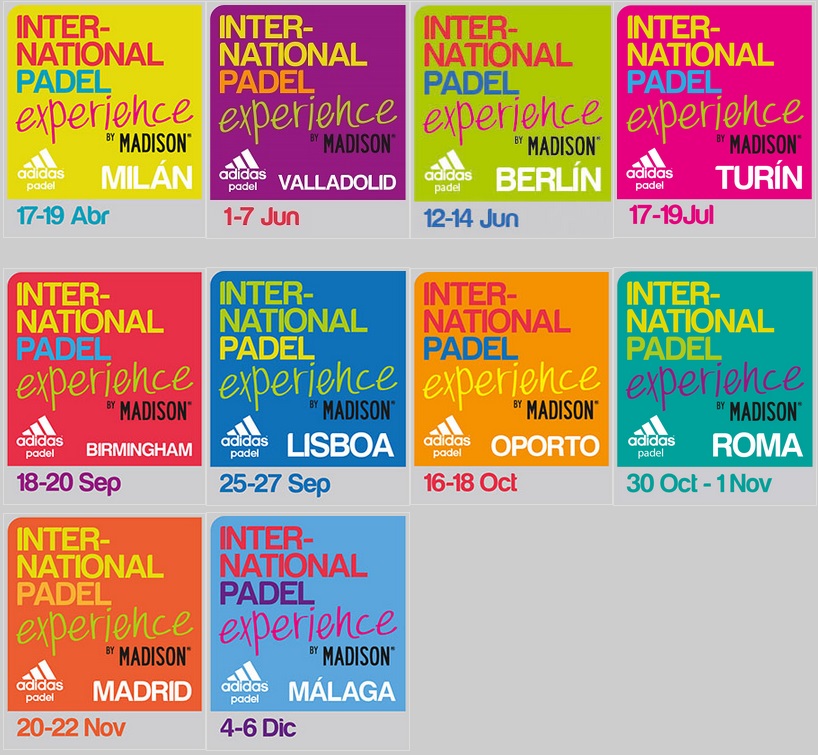 El International Padel Experience adidas by Madison patrocinado por Estrella Damm irrumpe con mucha fuerza en el panorama de expansión del pádel por todo el mundo. La industria del pádel cuenta con la asignatura pendiente de la internacionalización. Conseguir que ciudadanos de países del este de Europa sientan devoción por el pádel como lo hacen los argentinos o españoles no es tarea fácil.  Este circuito tiene como objetivo aportar su granito de arena en este apartado.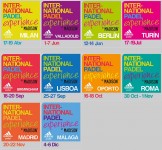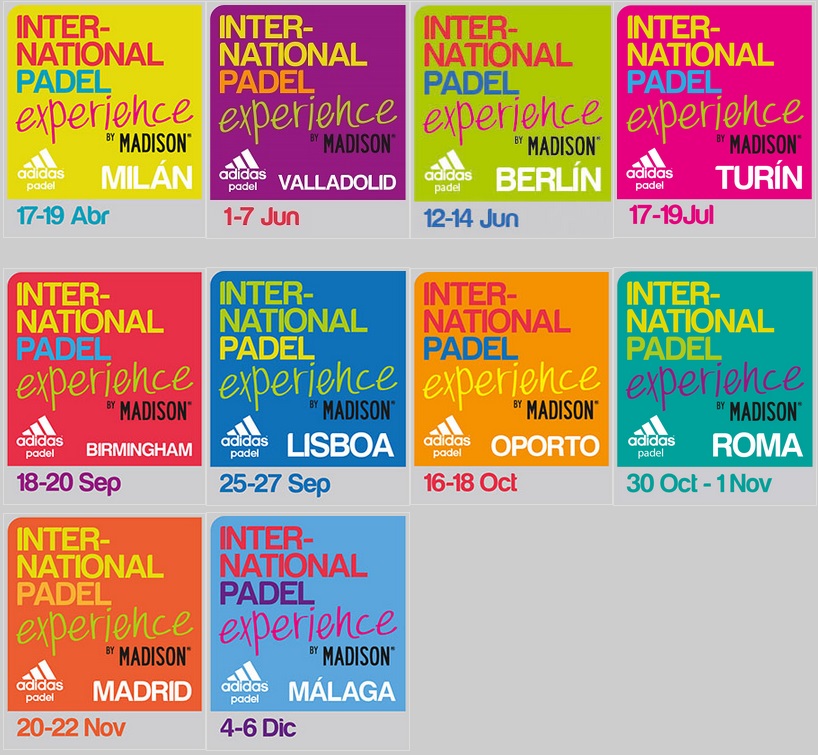 En su cuarta edición, el International Padel Experience adidas by Madison cada vez cuenta con participantes de más países en sus torneos. En la última prueba de Berlín, se dieron cita hasta cinco nacionalidades diferentes, lo que supone un aspecto atractivo, un ejemplo de buena gestión y la prueba de que el pádel puede triunfar más allá de las fronteras españolas. Maxim Grachev, uno de los participantes del adidas Berlín Open, celebrado del 12 al 14 de junio, comentó en una entrevista para adidas pádel lo siguiente: "Para mí es increíble ver tanta diversidad de gente. Es lo bueno de los campeonatos, al final llegas a conocer muchas personas. Al plantearme participar en el torneo creía que sólo habría gente local, Berlín está bastante lejos de cualquier club de pádel cercano y el desembolso que supone para un jugador que no es profesional es considerable. Sin embargo, veo que hay gente de todas partes, de Colonia, Múnich, españoles que viven en Alemania y jugadores llegados hasta de Polonia. Al fin y al cabo, es un adidas International Experience by Madison"
La próxima prueba es el adidas Turín Open, en la que además de los magníficos premios que atraen a jugadores de todos los países a los torneos, cuenta con el aliciente de que otorga puntos federativos. El espectáculo está asegurado en el país transalpino a partir del 17 de julio en el Máster Club Torino.
Una de las pruebas que demuestran el crecimiento del pádel en Italia son las declaraciones, en La Feria de Pádel Pro Show celebrada del 5 al 8 de marzo, del ingeniero italiano y principal impulsor del pádel en Italia, Steffano Magnoldi, quien hizo una radiografía del crecimiento del deporte de moda en España en el país transalpino, quedando de relieve cifras que invitan al optimismo.
Por último, al hacer un compendio de todo lo expuesto se puede concluir que el pádel amateur se presenta como una herramienta muy poderosa para mover este deporte por el mundo y el International Padel Experience adidas by Madison es la referencia.
The International Padel Experience Madison adidas sponsored by Estrella Damm bursts with great force in the expansion of padel panorama worldwide. Padel industry has the unfinished business internationalization. Getting citizens of Eastern European countries feel devotion to padel as do the Argentine or Spanish is not easy. This circuit aims to contribute their bit in this section.
In its fourth edition, the International Padel Experience adidas by Madison increasingly has participants from more countries in their tournaments. In the final round in Berlin, he cites five different nationalities were given, representing an attractive appearance, an example of good management and proof that the padel can succeed beyond the Spanish borders. Grachev Maxim, one of the participants of the adidas Berlin Open, held from 12 to 14 June, said in an interview for adidas paddle as follows: «For me it is amazing to see so many different people. It is good for the championships at the end you get to know many people. When I set out to participate in the tournament I would have believed that only local people, Berlin is far from any nearby club paddle and disbursement involved for a player who is not professional is considerable. However, I see that there are people everywhere, Cologne, Munich, Spaniards living in Germany and players arrived to Poland. At the end of the day, it is a by adidas International Experience Madison «
The next test is the adidas Turin Open, in addition to the great prizes that attract players of all countries to tournaments, it has the added attraction that gives federation points. The show is guaranteed in the Alpine country from July 17 in the Masters Club Torino.
One of the evidence showing paddle growth in Italy are statements in Padel Pro Fair Show held from 5 to 8 March, the Italian engineer and leading advocate of the padel in Italy, Steffano Magnoldi, who made a radiograph Fashion growth of the sport in Spain in the Alpine country, being highlighted figures are encouraging.
Finally, by making a compendium of the above it can be concluded that the amateur padel is presented as a powerful tool to move the sport around the world and the International Padel Experience Madison's adidas by reference.