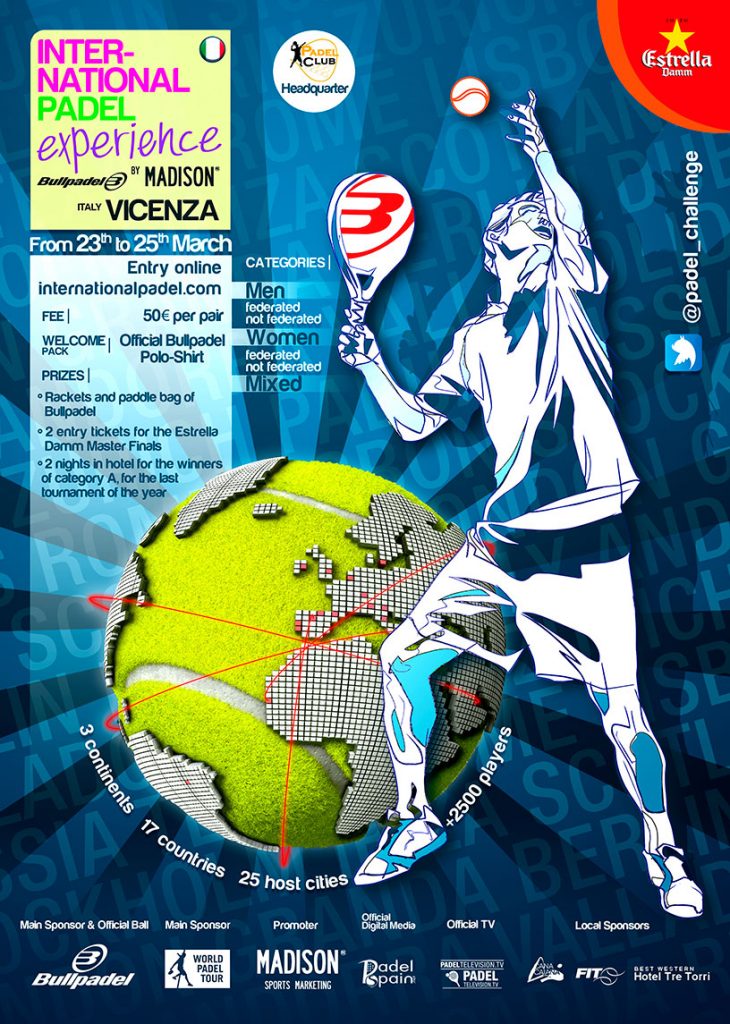 [:es]
La segunda cita del International Padel Experience by Madison dará comienzo hoy por la tarde, alrededor de las 19.00 horas en las pistas del Padel Club Vicenza.
La ciudad italiana acoge por primera vez este torneo y lo hace entrando con muy buen pie ya que se han inscrito un total de 90 parejas para la cita, lo que supone un récord de los torneos pertenecientes al circuito. Además, teniendo en cuenta el breve recorrido del club donde se va a disputar el torneo, el mérito es doble.
Parejas tanto de categoría masculina, femenina y mixta comenzarán hoy con las primeras rondas para que ya, el sábado y el domingo durante toda la jornada, se vayan disputando todas las eliminatorias desde primera hora de la mañana. Este fin de semana, en Vicenza, ¡no habrá un segundo sin pádel!
[:en]
The second date of the International Padel Experience by Madison will start today's afternoon, around os the 19.00 hours on the courts of the Padel Club Vicenza.
The italian city welcome for the first time this tournament and does it by entering with a very good foot since since have registered a totally of 90 couples for the date, what it suposses a record fot the tournaments that belonds to the circuit. Besides, considering the brief tour of the club where is going to dispute the tournamente, the merit is double.
Couples both of male, female and mixed category will begin today with the first rounds and saturday and sunday during all the day, will dispute all the eliminatories since first hour of the morning. This weekend, in Vicenza, there won't be a second without padel!
[:]