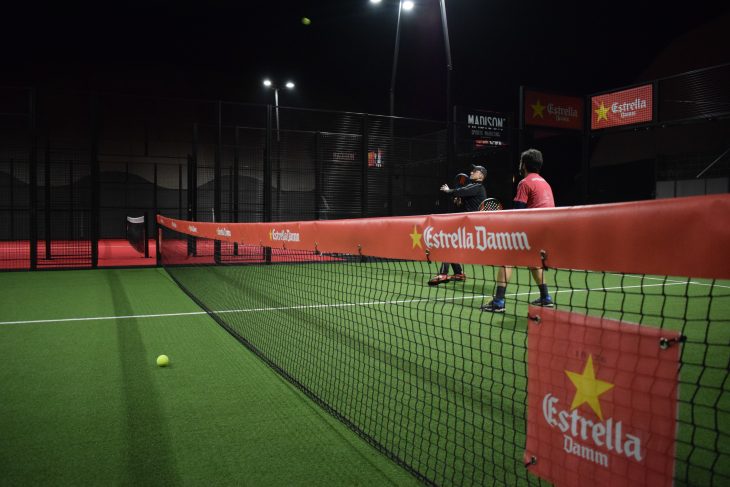 [:es]
Gran arranque de la segunda parada del International Padel Experience by Madison, el único circuito internacional de pádel amateur, en la ciudad de Vicenza con una calurosa acogida por parte de los participantes y del público asistente.
En la jornada de hoy se disputaban los primeros partidos del torneo sobre las pistas del Padel Club Vicenza, en las categorías masculina B y mixta, los partidos del cuadro femenino y del masculino A comenzarán su andadura en la jornada del sábado. Los primeros encuentros del cuadro masculino B se han decantado sin excesivos contratiempos para los favoritos mientras que los choques del  bloque mixto han estado mucho más igualados.
Noventa parejas se han inscrito para la disputa de este torneo, lo que supone un récord en el circuito y además, gente de varias nacionalidades (San Marino, España o Argentina) no han querido perderse la cita. Alguna de las caras que se verán en este torneo, ya son conocidas para los seguidores del circuito, es el caso de la pareja que forman Davide Bertuccini y Jarno Giardi, que en la pasada edición participaron en los torneos de Rotterdam, Padova y el Máster Final de Málaga. También disputará el torneo Valentina Piccolo, otra de las jugadores que consiguió un billete para el Máster Final de la pasada edición.
Al cierre de la primera jornada, los participantes pudieron disfrutar de una agradable cerveza Estrella Damm en un entorno agradable con el resto de sus compañeros.
Para la jornada del sábado ya tendremos varios partidos a lo largo de todo el día, disputando todas las fases previas de todas las categorías hasta los cuartos de final, que pasarán a la última jornada del Open, la del domingo. A partir de las 9.30 horas de la mañana, las pistas del Padel Club Vicenza volverán a recibir a los participantes del International Padel Experience by Madison en la que se presume como otra gran jornada de pádel.
[:en]
Great start of the second stop of the International Padel Experience by Madison, the only international circuit of amateur padel, in the city of Vicenza with a hot receptcion by the participants and the assistant public.
In the today's day were disputed the first matches of the tournament on the courts of the Padel Club Vicenza, in the male B category and mixed, the matches of the female and male A rounds began their way on saturday. The first matches of the male B category have decanteted for the favourites while the matches of the mixed block have been more equal.
Ninenty couples have been registered for the dispute of this tournament, what it supposes a record in the circuit and besides, people of several nationalities (San Marino, Spain or Argentina) did not want to get lose the date. Some faces that will see in this tournament are familiar for the fans of the circuit, is the case of the couple that form Davide Bertuccini and Jarno Giardi, that in the past editicion participated in the tournaments of Rotterdam, Padova and the Final Master of Malaga. Will also dispute the tournament Valentina Piccolo, another of the players that got a ticket for the Final Master of the past edition. 
At the closes of the day, the participants could enjoy a nice Estrella Damm beer in a nice enviroment with the rest of their mates.
[:]