Last places for the Gent Open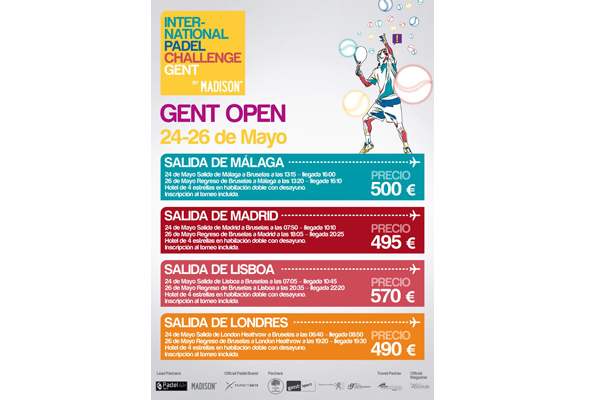 The start of International Paddle Challenge by Madison is just around the corner and just over ten days ahead of the start of Gent Open squares are depleted to compete in the first round of the amateur paddle only circuit that exists in the world. The paddle players and groups from all over Europe who have not yet completed their pre-reservation fee must hurry because there are a limited number of partners. Signing up is as easy as entering the GENT OPEN section of this website and complete the form or choose the most appropriate travel option to the needs of each couple.
As a novelty, the GENT Open will feature two professional players such as Valeria Pavon and Esther Lasheras that besides couples compete with higher level of the tournament, both male and female, taught master classes for Padel4U2 partners and to players / as who sign up for the test.
Drop Shot sports equipment provide high-end champions and will award players with official pole circuit. Everything is ready to start in Ghent on International Paddle Challenge by Madison. Do not stay out.
levitra uk