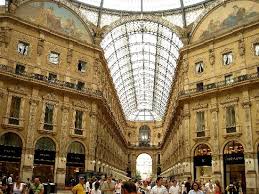 El adidas Milan Open ya está en marcha. Las inscripciones para la siguiente parada del International Padel Challenge adidas by Madison, el único circuito internacional amateur que se incorpora este año al calendario oficial dela European PadelFederation, están abiertas para que cualquier jugador pueda incorporarse a esta maravillosa iniciativa. La prueba se disputará del 12 al 14 de septiembre, una época maravillosa para disfrutar de las calles de la ciudad milanesa, que justo antes de que llegue el otoño se transforman. Las mejores tiendas y los restaurantes más chic abren sus puertas a la nueva temporada en uno de los templos mundiales del lujo. Seguro que los participantes podrán disfrutar de su increíble catedral y de toda la oferta de ocio que ofrece la ciudad italiana.
El Club Gardanella Village será la sede de este fabuloso torneo. Hace años que el pádel ha despegado en Italia y Milán es uno de los centros más importantes de este crecimiento. Las instalaciones del Gardanella Village acogerán durante los tres días de competición a los jugadores que se apunten al torneo. Las inscripciones ya están abiertas en la web (www.internationalpadel.com) y cuestan sólo 20 euros por persona, tanto en categoría femenina como masculina.
El ganador de la categoría A masculina conseguirá el premio más preciado dentro del International Padel Challenge adidas by Madison: una plaza en el Máster final que se celebrará en las increíbles instalaciones de Reserva de Higuerón (Fuengirola, Málaga). Una oportunidad única de disfrutar del mejor pádel aficionado de Europa.
The adidas Milan Open is underway. Registration for the next stop of the International Padel Challenge adidas by Madison, the only international amateur circuit this year incorporated the European PadelFederation dela official calendar are open to any player to join this wonderful initiative. The event will be held from 12 to 14 September, a wonderful time to enjoy the streets of Milan city, just before fall arrives transform. Best chic shops and restaurants open their doors for the new season in a world of luxury temples. Sure participants can enjoy their amazing cathedral and all the leisure that Italian city offers.
The Gardanella Village Club will host this fabulous tournament. Years ago the paddle has taken off in Italy and Milan is one of the most important centers of this growth. Village facilities Gardanella host during the three days of competition to players who sign up to the tournament. Registration is now open on the website (www.internationalpadel.com) and cost only 20 euros per person, both male and female category.
The winner of the category A male will get most precious prize in the International Challenge adidas by Madison Padel: a place in the final Masters to be held in the amazing facilities Fig Tree Reserve (Fuengirola, Málaga). A unique opportunity to enjoy the best amateur paddle Europe.