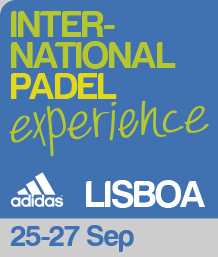 Lisboa será la ciudad que sucederá a Birmingham en el circuito International Padel Experience. La capital lusa albergará el séptimo torneo de 2015 entre los días 25 y 27 de septiembre. Sólo una semana después del open de Birmingham, el IPE adidas by Madison patrocinado por Estrella Damm se trasladará hasta Portugal para continuar, sin apenas descanso, con el circuito amateur más importante del mundo.
Las instalaciones escogidas para la celebración del torneo será el centro Quinta de Marinha Racket Club, uno de los centros más importantes del pais vecino y que dispone de hasta 9 pistas de pádel, 6 de ellas indoor.  Situado en un enclave de lujo entre la ciudad de Cascais y el parque natural de Sintra, el Quinta de Marinha es uno de los centros con mayor repercusión de Portugal a la hora de acoger eventos de distinto calado, ya sean nacionales o internacionales.
Para más información, visita la web oficial o contacta a través de nuestros perfiles en redes sociales
El deporte más adictivo te espera!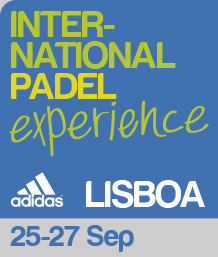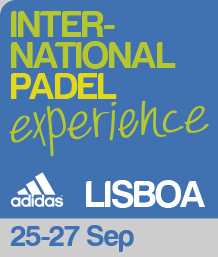 Lisbon is the city that will succeed in the circuit Birmingham International Padel Experience. The Portuguese capital will host the seventh tournament of 2015 between 25 and 27 September. Only a week after the open of Birmingham, the IPE Madison adidas sponsored by Estrella Damm will travel to Portugal to continue, with little rest, with the world's largest amateur circuit.
The facilities selected for hosting the tournament will be the center Racket Club Quinta de Marinha, one of the most important centers of the neighboring country and that has to 9 paddle courts, including 6 indoor. Located in a luxury enclave between the town of Cascais and Sintra Natural Park, Quinta de Marinha is one of the centers with greater impact when Portugal host events of different depth, whether national or international.
For more information, visit the official website or contact through our social media profiles
https://www.facebook.com/InternationalPadelChallenge?ref=aymt_homepage_panel
https://twitter.com/Padel_Challenge
The most addictive game awaits you!