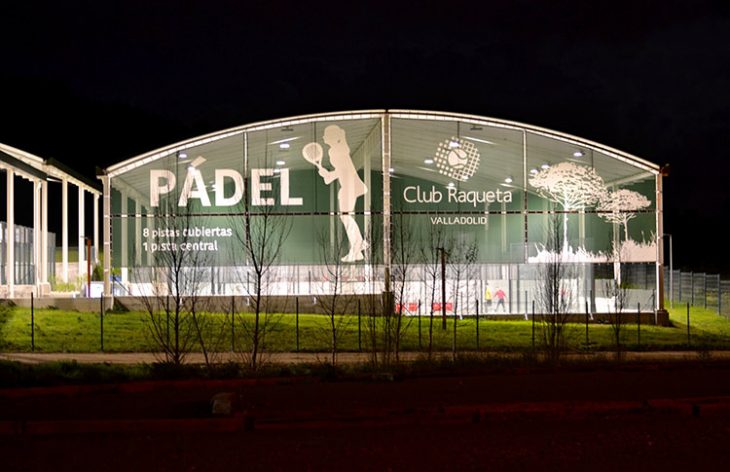 [:es]
El International Padel Experience by Madison, único circuito internacional de pádel amateur, estacionará en el Club de la Raqueta del próximo 30 de mayo al 3 de junio. El Norte de Castilla Valladolid Open, nombre oficial del torneo, reunirá a más de 200 jugadores que disfrutarán de su deporte favorito durante estos días.
Es la tercera vez que el circuito recala en Valladolid y en este período de tiempo se ha convertido en una referencia dentro del tour, ya que se disputa como complemento y actividad previa a la llegada de Word Padel Tour a la capital castellano leonesa. Tal es esa relación, que los ganadores de las categorías A recibirán una invitación para competir en la fase pre previa del torneo profesional, lo que supone sin ninguna duda, un gran aliciente para los jugadores.
La competición arrancará el miércoles, con la disputa de las primeras rondas y se cerrará el domingo 3 de junio con los encuentros que decidirán los campeones en cada categoría. Cada pareja registrada en la cita recibirá un welcome pack de bienvenida con el polo oficial de Bullpadel, un gymsack y un obsequio de Estrella Damm, patrocinador principal del IPE by Madison.
[:en]
The International Padel Experience by Madison, the only international amateur paddle circuit, will be stationed at the Club Raqueta from May 30 to June 3. El Norte de Castilla Valladolid Open, official name of the tournament, will gather more than 200 players who will enjoy their favorite sport during these days.
It's the third time that the circuit comes to Valladolid and in this period of time has become a reference in the tour, since it's held as a complement and activity prior to the arrival of Word Padel Tour to the Castilian capital of Leon. Such is the relationship, that the winners of the A categories will receive an invitation to compete in the pre-pre-tournament phase, which is without doubt a great incentive for the players.
The competition will start on Wednesday, with the dispute of the first rounds and will close on Sunday June 3 with the matches that will decide the champions in each category. Each couple registered at the event will receive a welcome welcome pack with the official Bullpadel polo shirt, a gymsack and a gift from Estrella Damm, main sponsor of the IPE by Madison.
[:]