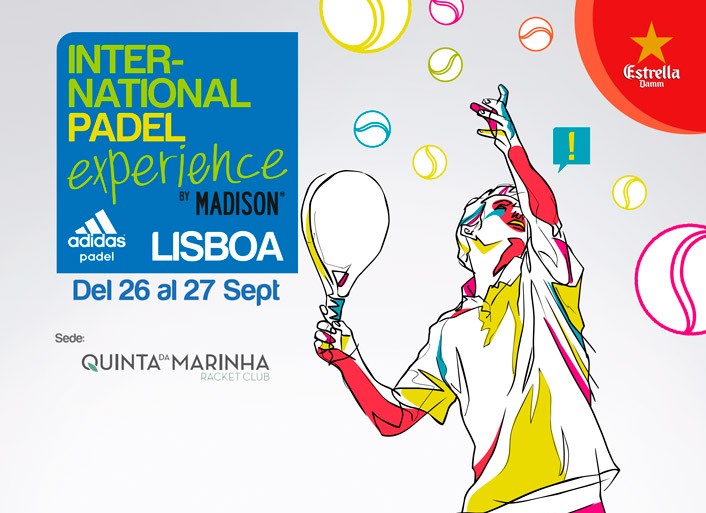 Todo preparado  para el desembarco de International Padel Experience adidas by Madison. La primera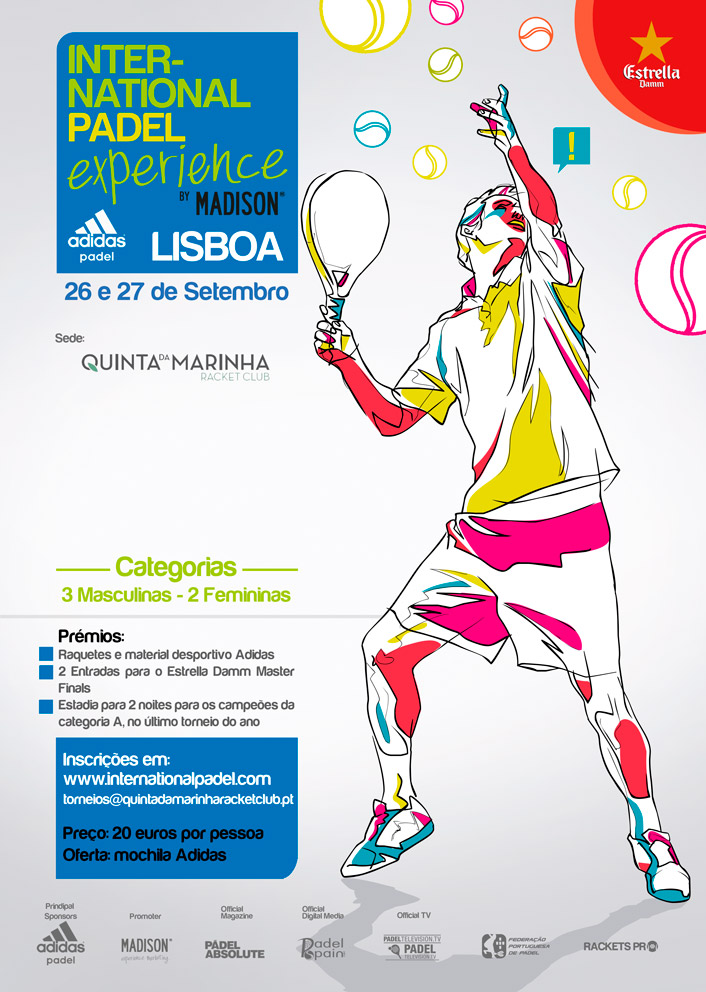 parada del circuito en tierras portuguesas nos lleva hasta la capital lusa, donde se disputará el adidas Lisboa open los días 26 y 27 de septiembre. El Quinta da Marinha Racket Club ha sido el enclave elegido para la disputa del torneo, en el cual el período de inscripciçon continúa abierto.
Considerado uno de los mejores centros de Portugal, cuenta con 9 pistas de padel, 6 de ellas cubiertas, a las que se suman 3 campos de squash y otras 8 de tenis. Balneario y un renovado Club House completan las instalaciones de 15000 metros cuadrados que comprenden el resort en el que se encuadra el club de padel.
Inscríbete ya en el adidas Lisboa open por el módico precio de 20 euros y llévate esta backpack  adidas de regalo por participar en el circuito amateur más importante del mundo. Toda la información en:
http://internationalpadel.com/lisboa2015/All set for the landing of International Padel Experience adidas by Madison. The first stop on the circuit in Portuguese territory leads to the Portuguese capital , Lisbon where adidas will be held open on 26 and 27 September. The Quinta da Marinha Racket Club was the location chosen for the dispute of the tournament, in which the period of inscripciçon remains open .
Considered one of the best centers in Portugal, has 9 paddle courts, 6 covered , to which 3 golf squash court and another 8 are added. Spa and renovated clubhouse complete the facilities of 15,000 square meters that comprise the resort where the paddle club falls .
Sign up for the adidas Lisbon and open for the modest price of 20 euros and take this backpack adidas gift for participating in the world's largest amateur circuit. All information on :
http://internationalpadel.com/lisboa2015/