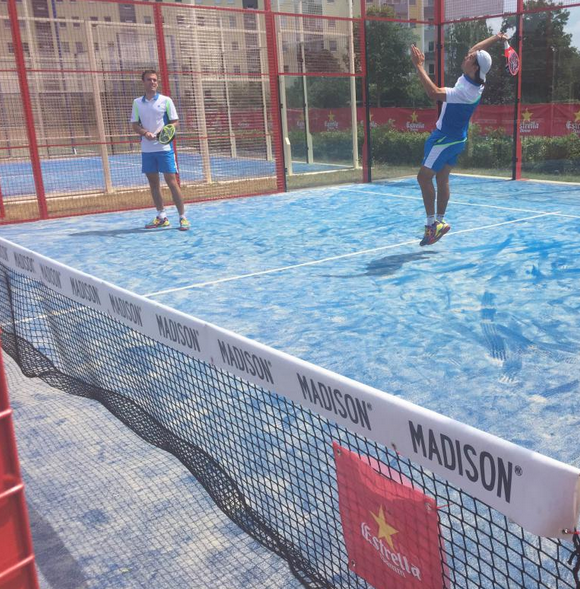 El adidas Berlín Open ha llegado a su fin. La capital alemana ha sido testigo de un fin de semana muy intenso de buen pádel amateur.
La tercera prueba del International Padel Experience adidas by Madison patrocinado por Estrella Damm, que se celebró en unas magníficas instalaciones como son las del Padel Club Berlín International e.V,  ya cuenta con Justus-Fabián como campeones en la categoría A masculina. La pareja, que salió victoriosa gracias a su entrega, la intensidad de su juego, y por supuesto, a su depurada técnica, superaron en la final a la pareja formada por Maxim-Claudius.
La pareja campeona de la máxima categoría, además de las palas adidas, también han conseguido las dos noches de hotel en Reserva del Higuerón para competir en el último torneo del circuito, que reunirá en Fuengirola a los campeones de las once citas del International Padel Experience adidas by Madison patrocinado por Estrella Damm.
En la categoría masculina B tampoco faltó la emoción y el buen juego. La pareja vencedora fue Jasper-Christoph, que impusieron sus golpes sobre Jordi-Jaime por (6-3,6-4). Los campeones y subcampeones todas las categorías recibieron material deportivo de adidas y la experiencia de sentirse profesionales disfrutando de su deporte favorito gracias al único circuito internacional de pádel amateur que existe en el mundo.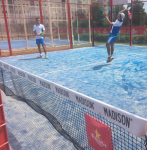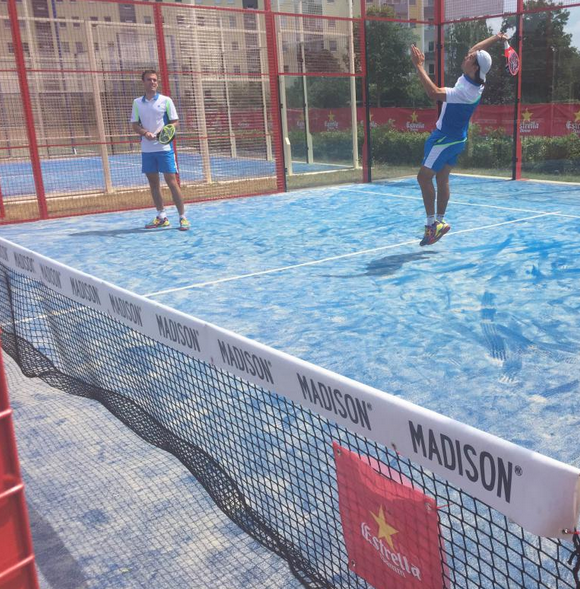 Es tanto el ritmo de pádel que se vivió en Berlín, que la categoría mixta se extiende hasta altas horas del domingo. Los resultados de los enfrentamientos entre  Anita-Fran y Annouck-Samuel, además del que enfrenta a Tim-Sole contra Laura-Juanfer están a partir del lunes en la web del circuito http://internationalpadel.com/berlin2015/
Madison quiere agradecer expresamente el apoyo de todos los patrocinadores que hacen posible el circuito, adidas y Estrella Damm. No podía faltar en este capítulo especial de agradecimientos, todos los que han hecho posible la celebración de este torneo; Anita Rösler, Tim Kölling, José Bravo y Fran González.
The adidas Berlin Open has come to an end. The German capital has witnessed an intense weekend of good amateur paddle.
The third round of the International Padel Experience Madison adidas sponsored by Estrella Damm, held in excellent facilities as are those of Padel Club International eV Berlin already has Fabian Justus-champions in the category A male. The couple, who emerged victorious thanks to his surrender, the intensity of their game, and of course, technically gifted exceeded in the final pairing of Maxim-Claudius.
The couple champion of the maximum category, in addition to the adidas blades, have also got two nights in Higueron to compete in the last tournament of the circuit, which meet in Fuengirola champions eleven quotations from the International Padel Experience adidas by Madison sponsored by Estrella Damm.
In the male category B also missed the excitement and good game. The winning couple was Jasper-Christoph, who imposed his punches on-Jaime Jordi by (6-3,6-4). The champions and runners all categories adidas sports equipment received and the experience of being professionals enjoying their favorite sport thanks to the unique paddle amateur international circuit that exists in the world.
It is both the pace paddle that took place in Berlin that the mixed category extends until late Sunday. The results of clashes between Anita / Fran – Annouck / Samuel and Tim / Sole – Laura / Juanfer are starting Monday on the website of circuit http://internationalpadel.com/berlin2015/
Madison wants to expressly acknowledge the support of all the sponsors that enable the circuit, adidas and Estrella Damm. I could not miss this special chapter of thanks, all who have made possible the holding of this tournament; Anita Rösler, Tim Kölling Jose Bravo and Fran Gonzalez.