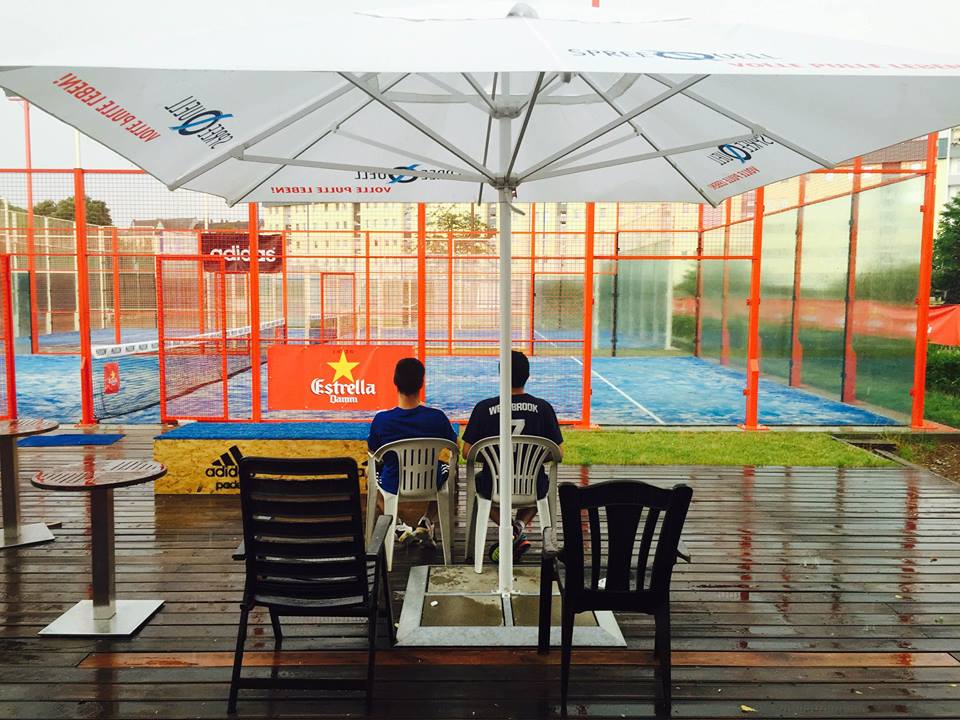 Tras un sábado intenso de pádel, con partidos vibrantes y puntos espectaculares, la lluvia hizo acto de presencia y provocó que algunos partidos se retrasaran, sin embargo, el transcurso del adidas Berlín Open siguió su marcha  y los cuartos de final del torneo ya tienen inquilinos.
El sistema de puntuación en la jornada del sábado ha sido sets a 9 juegos. Es importante destacar que los cuartos de final del torneo mantendrán este sistema, pero que a partir de las semifinales, y por supuesto la final, los enfrentamientos serán al mejor de 3 sets, los dos primeros a 6 juegos, jugándose  en el tercero  un súper tie break al mejor de 11 puntos en caso de empate.
El domingo 14 de junio, el Padel Club Berlín International e.V acogerá los enfrentamientos, correspondientes a los cuartos de final de la categoría A, entre Fran González-Berni Corrochano y Claudius Panske-Maxim Granchev a las 09:30, David Streinebach-Lars Bosselmann contra Ralf Stoffers-Ignacio Payán a la misma hora, Lukasz Cyranski-Marcin Maszczyk  frente Kim Olsson-Tim Kölling a las 10:15 y Justus Herbert-Fabián Schmidt contra Nacho Gutiérrez-Fabián Rönsdorg  a las 10:15.
La jornada del sábado sirvió para ver la puesta en escena, entre otras parejas, del dúo que forman Tim Köllin-Kim Olsson, que son la gran esperanza para que el titulo se quede en «casa».
Muy buen pádel el que hay en la capital alemana gracias, por un lado, a algunos partidos de la categoría A, que se resolvieron por la vía rápida como el Nacho Gutiérrez-Fabián Rönsdorf que vencieron a Carlos Remacho-Juanfer Quesada (9-0) en el grupo A, así como Lukasz Cyranski-Marcin Maszczyk que ganaron a Benjamin Scharfstall-Fabián Peis (9-0) en el grupo C y Claudius Panske-Maxim Grachev, que hicieron lo propio frente a Falco Aust-Marc Büttner (9-0). Por otro lado, en la categoría B predominó la igualdad y los enfrentamientos se extendieron hasta altas horas de la noche. Los resultados y horarios de esta categoría se pueden ver en la página web del circuito http://internationalpadel.com/berlin2015/ y las redes sociales.
El adidas Berlín Open apuesta por la igualdad en el deporte y ha contado con parejas de mujeres luchando por un puesto en la jornada dominical como son la pareja holandesa formada por Annouk y Yvonne.
El pádel femenino estará presente al completo en la jornada del domingo gracias a los enfrentamientos que tendrán lugar entre las 10 parejas mixtas.
Esto y mucho más hoy en el adidas Berlín Open.
After intense paddle with vibrant parties and spectacular points, Saturday rain showed up and caused some matches were delayed, however, adidas over Berlin Open continued his march and the quarter-finals already have tenants .
The scoring system in the Saturday has been sets to 9 games. Importantly, the quarterfinals of the tournament kept this system, but from the semifinals, and of course the final, clashes will be the best of 3 sets, the first two to six games, playing in the third super tie break to the best of 11 points in case of tie.
On Sunday June 14, the Paddle Club International eV Berlin will host the clashes, corresponding to the quarterfinals of the category A, between Fran Gonzalez and Claudius Berni Corrochano Panské-Maxim Granchev at 09:30, David Streinebach-Lars Bosselmann against Ralf Stoffers-Ignacio Payan at the same time, Lukasz Maszczyk Marcin Cyranski-front-Tim Kim Olsson Kölling at 10:15 and Herbert-Fabian Justus Schmidt against Nacho Gutiérrez-Fabian Rönsdorg at 10:15.
On Saturday served to see the staging, among other partners, the couple of Tim Köllin-Kim Olsson, who are the great hope for the title to stay at «home».
Very good paddle the one in the German capital because, on the one hand, some games in category A, which resolved on the fast track as Nacho Gutiérrez-Fabian that beat Carlos Rönsdorf Remacho-Juanfer Quesada (9-0 ) in group A and Cyranski-Marcin Lukasz Maszczyk that beat Fabian Benjamin Scharfstall-Peis (9-0) in Group C and Claudius Panské-Maxim Grachev, who did the same against Falco Aust-Marc Büttner (9 -0). On the other hand, in category B predominated equality and fighting spread late into the night. The results and schedules in this category can be viewed on the website of the circuit http://internationalpadel.com/berlin2015/ and social networks.
The adidas Berlin Open commitment to equality in sport and has had female couples fighting for a spot in the day Sunday as are the Dutch duo of annouk and Yvonne.
Female paddle will be present in full on the day on Sunday due to the clashes taking place between 10 mixed couples.
This and much more today in adidas Berlin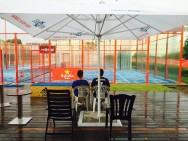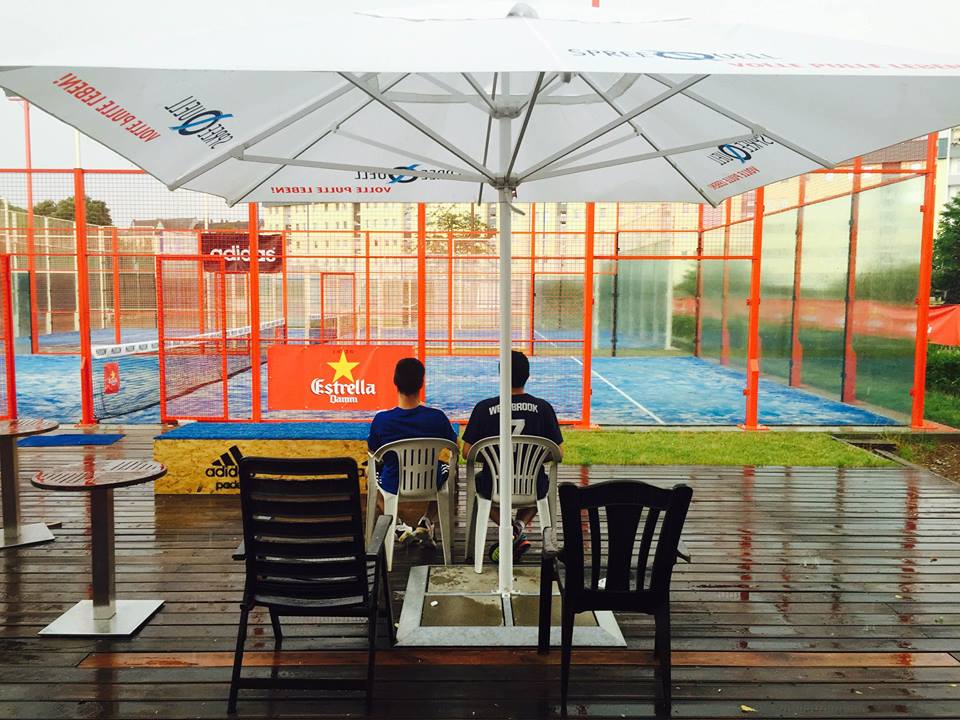 Open.