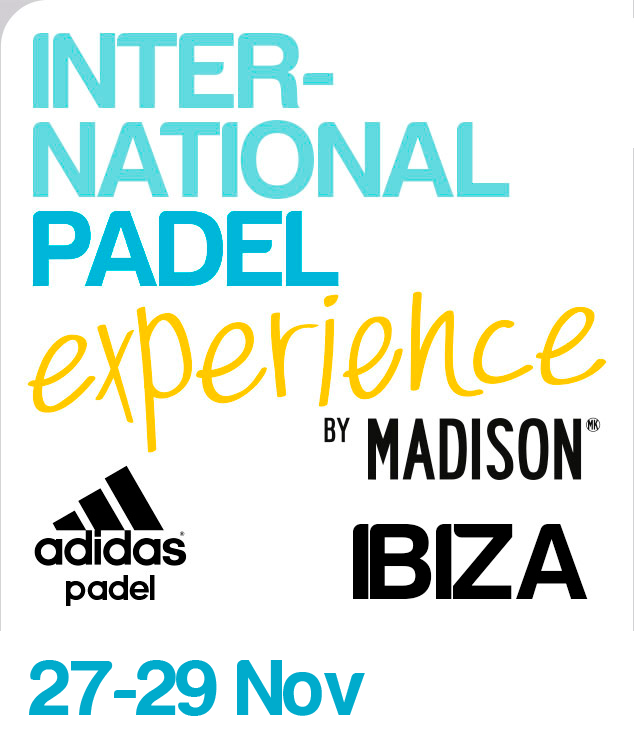 Llegan buenas noticias para el International Padel Experience adidas by Madison desde las Islas
Baleares. Ibiza se incorpora al circuito amateur más importante del mundo del pádel para convertirse en la sede del décimo torneo de la edición de 2015. El adidas Ibiza open se disputará entre los días 27 y 29 de noviembre en lo que se convertirá en una doble parada en España, tras el adidas Madrid open de los días 20 al 22 del mismo mes.
La isla ibicenca, uno de los principales destinos vacacionales de los europeos, encaja en el criterio del IPE adidas by Madison de combinar el deporte más adictivo con una experiencia para sus participantes. El prestigioso club Bfit ha sido el elegido para formar parte del circuito. Uno de los mayores complejos para la práctica del deporte en las islas, destaca por su apuesta por el pádel como deporte referencia del gimnasio, con monitores que supervisan la evolución de todos aquellos jugadores que pretendan iniciarse en el deporte más adictivo.
No lo dudes y comienza a preparar el viaje a uno de los destinos más atractivos del circuito 2015, y descubre la experiencia de formar parte del IPE adidas by Madison. ¡Ibiza te está esperando!Come good news for the International Padel Experience adidas by Madison from the Balearic Islands.
Ibiza joins the world's largest amateur circuit of paddle to become the headquarters of the tenth edition of the tournament adidas Ibiza 2015. The open will be held between 27 and 29 November in what will become a double stop Spain, after Madrid adidas open days 20 to 22 of the same month.
Ibiza island, one of the main holiday destinations for Europeans, fits the criteria of IPE Madison adidas by combining the most addictive sport experience for participants. Bfit the prestigious club has been chosen to form part of the circuit. One of the biggest complex for the sport in the islands, known for its commitment to the sport paddle as reference the gym, with monitors who oversee the development of all those players who wish to start in the most addictive sport.
Do not hesitate and start preparing the trip to one of the most attractive destinations in the circuit 2015, and finds the experience of being part of the IPE adidas by Madison. Ibiza is waiting for you!