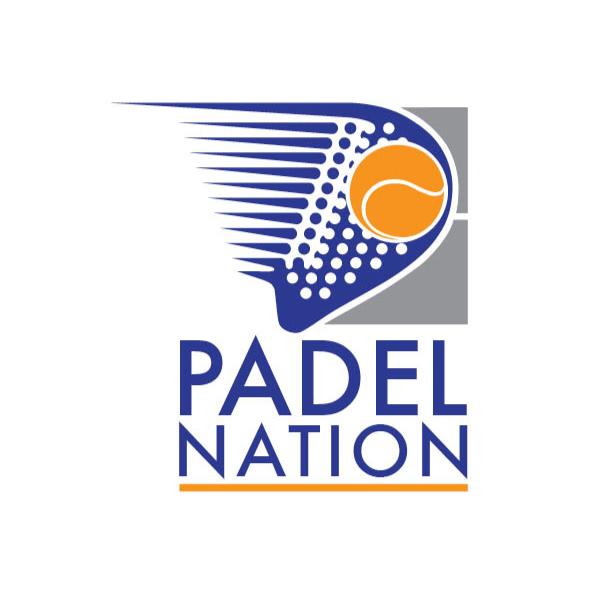 ¿Cómo surgió el club de Padel Nation?
Padel Nation fue creada en 2014 por los amantes del padel para crear el 'Midlands Padel Center', un club exclusivo cerca del centro de Birmingham.
¿Cómo ve la evolución del padel en Birmingham y en el Reino Unido?
El padel es un deporte de rápido crecimiento en el Reino Unido, pasando de 3 pistas en 2011 a los más de 30 de hoy y con una gran cantidad de proyectos potenciales de pádel. Esperamos que este número crezca rápidamente en el corto plazo.
¿Cuál es el valor diferencial del club?
Padel Nation es un pay&play, una instalación abierta a todo el mundo. Se trata de la instalación de padel más grande en el Reino Unido, dedicada a aumentar la participación en este gran deporte.
¿Qué significa para el club para organizar torneos como el International Padel Experience adidas by Madison?
Eventos como el IPE ayudan a mostrar el deporte del padel en el Reino Unido y animar a los jugadores que se inician en este deporte a participar.
El adidas Birmingham Open es la séptima prueba del único circuito internacional amateur que existe, ¿cómo reciben los jugadores esta noticia?
Nuestros jugadores están entusiasmados con el adidas Birmingham open y esperamos competir con algunos de los aficionados más experimentados de Europa.
¿Cree que hay una gran pasión por el pádel en el Reino Unido?
Como cualquier persona que juega al padel entiende, ¡esto es un juego en el que la gente es muy apasionada! El padel es adictivo para los jugadores de todas las edades y habilidades y su futuro es muy brillante en el Reino Unido.
¿Qué tipo de iniciativas se están desarrollando en el club para atraer a los jugadores?
Aquí en Padel Nation ofrecemos un programa completo y variado de eventos a lo largo de cada mes. De las sesiones sociales, torneos mixtos, junior, ligas y torneos. ¡Hay algo para todo el mundo!
¿Cuáles son los objetivos a corto y medio plazo del club?
Esperamos atraer a jugadores de todas las clases sociales y todos los niveles. Estamos especialmente orgullosos de nuestra provisión para juniors y pronto estaremos entregando un programa para los niños de la escuela primaria y secundaria en toda la ciudad.
¿Qué espera después del adidas Birmingham open?
El IPE es un evento de alto perfil europeo que contribuirá a dar a conocer tanto el juego en el Reino Unido como las grandes instalaciones disponibles en Padel Nation en Birmingham.
¿Quieres participar en el adidas Birmingham open? Aún puedes inscribirte!!How did the Padel Nation club arose?
Padel Nation was set up in 2014 by padel enthusiasts to create the 'Midlands Padel Tennis Centre', a unique club near the centre of Birmingham.
How do you see the evolution of  pádel in Birmingham and in the U.K.?
Padel is a fast growing sport in the UK, moving from 3 courts in 2011 to over 30 courts today and with lots of potential padel projects in the pipeline we expect this number to grow rapidly over the short term.
Which is the value that differs to the club? 
Padel Nation is a pay & play padel facility open to everyone.  It is the largest bespoke padel facility in the UK, dedicated to increasing participation in this great sport.
What does it mean for the club to organize tournaments as the International Padel Experience?
Events like the International Padel Experience help to showcase the sport of padel in the UK and encourage players who are new to the sport to get involved.
The adidas Birmingham Open is the seventh test of the only international circuit of padel amateur who exists, how do the players receive this news? 
Our players are excited about the Birmingham Open event and look forward to competing with some of Europe's most experienced amateurs.
Do you think that there is a great passion for the pádel in UK?
As anyone who plays padel understands, this is a game that people are very passionate about!  Padel is addictive for players of all ages and abilities and the future is very bright for padel in the UK.
What type of initiatives they are developing in the club to attract the players? 
Here at Padel Nation we offer a full and varied programme of events throughout each month.  From social mixed sessions, junior drills, leagues and tournaments, there is something for everyone!
Which are the aims in the short and medium term of the club?
We hope to attract players from all walks of life and all abilities.  We are particularly proud of our provision for juniors and we will soon be delivering a programme to both primary and secondary school children across the city.
What do you expect after the International Padel Experience of Birmingham? 
The International Padel Experience is a high profile European event which will help to raise awareness of both the game in the UK and also the great facilities available at Padel Nation in Birmingham.
Do you want to participate? Sign up here!