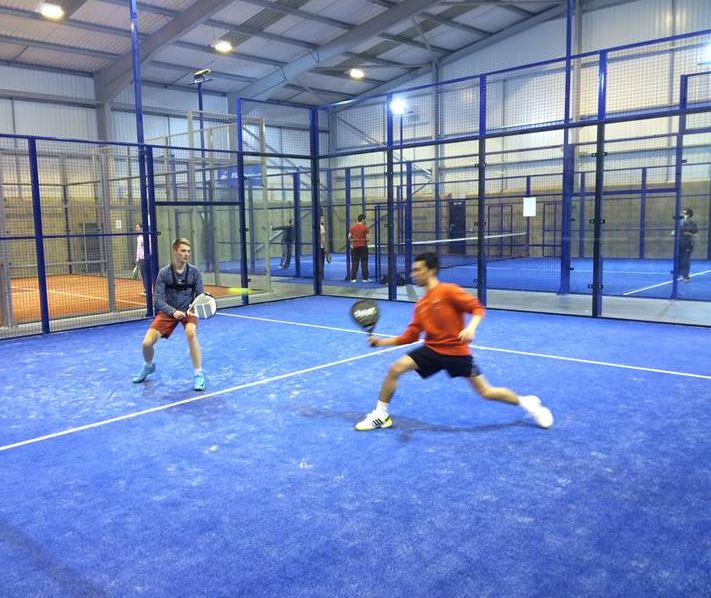 Que el pádel continúa su vertiginoso crecimiento es un hecho. Cada vez son más los países que se suman a la moda del deporte más adictivo. Tras consolidarse en Argentina y España, principales potencias del circuito internacional, hay un factor clave que explica cómo las palas han conseguido penetrar en países radicalmente opuestos. Gran Bretaña o Suecia son buenos ejemplos de ello, y es ahí dónde reside la importancia de las pistas indoor.
El International Padel Experience adidas by Madison prepara su llegada a Birmingham, pero no es casualidad que el destino escogido sea esta céntrica ciudad del Reino Unido. Las pistas de Padel Nation son el único centro indoor fuera de Londres de las islas británicas, donde la pluviosa climatología impediría la disputa de partidos al descubierto. Los centros con pistas indoor, por lo general, suelen apostar por convertir el deporte en un acto social.
Andreas Johansson, jugador sueco, confesaba a Padel Addict la situación del pádel en su país. Johansson explicaba que una de las principales diferencias con España reside en la concepción que se tiene de jugar con los amigos. «En España es un deporte muy social, pasas unas 3 horas o 3 horas y media en el club pasando el rato con los amigos. En Suecia todos están tan estresados con los horarios y dejas el club 5 minutos después de que termines».
El pádel trasciende al plano deportivo. Implica la previa y el post partido. De ahí que el IPE adidas by Madison seleccione centros en los que sí se concibe esa experiencia. Con la internacionalización del pádel como objetivo principal, a buen seguro gran parte de responsabilidad de que se consiga año tras año reside en los centros que lo conciben tal y como nosotros lo entendemos: la experiencia de socializar a través del deporte más adictivo.The paddle continues its rapid growth is a fact. More and more countries in addition to fashion more addictive sport. After consolidating in Argentina and Spain, major powers of the international circuit, there is one key factor that explains how the rackets have managed to penetrate radically different countries. Britain and Sweden are good examples of this, and that is where the importance of indoor tracks reside.
The International Padel Experience adidas by Madison prepares his arrival in Birmingham, but it is no coincidence that the destination is chosen this central city in the UK. Padel Nation courts are the only indoor facility outside London in the British Isles, where the rainy weather prevented the parties dispute exposed. The indoor ski centers, usually tend to turn sports betting into a social act.
Andreas Johansson, Swedish player, confessed to the web Padel Addict the situation paddle in his country. Johansson explained that one of the main differences with Spain lies in the concept we have to play with friends. «In Spain it is a very social sport, you spend about 3 hours or 3 hours in the club hanging out with friends. In Sweden they are all so stressed with schedules and leave the club five minutes after you finish.»
The paddle transcends the sport plane. It involves pre and post match. Hence the IPE adidas by Madison select centers where the experience itself is conceived. With the internationalization of paddle main purpose, surely much of the responsibility that is achieved year after year lies in the centers conceive as we understand it: the experience of socializing through the most addictive sport.