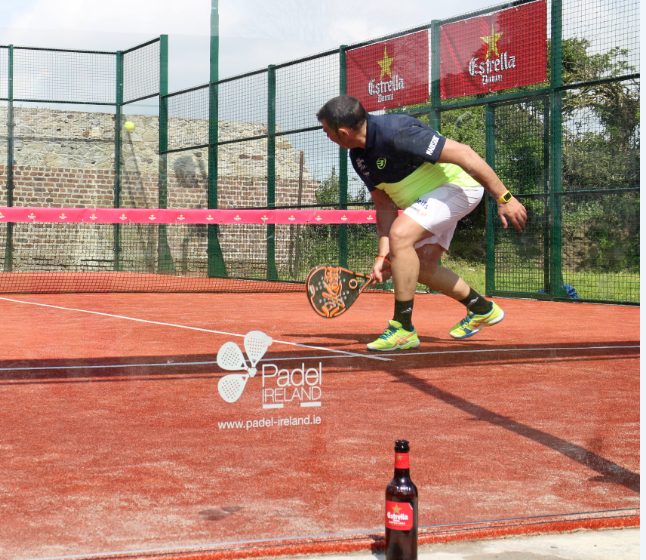 [:es]El International Padel Experience by Madison se prepara ya para su cuarta etapa, el Berlin Open, que volverá a acoger una cita en el circuito del 10 al 12 de junio en las fantásticas instalaciones del club Berlin International.
En la prueba de Berlín estará de nuevo presente Estrella Damm. El patrocinador principal del circuito se ha hecho notar ya en las etapas de Turín, Berlín y Andorra, que con su sabor único y refrescante ha hecho las delicias en el IPE by Madison 2016, debido a que solo por participar, todos los jugadores pueden saborear las virtudes de la cerveza Estrella Damm,
Una razón más para apuntarse al único circuito international de pádel amateur que existe, en el que además de disfrutar de tu deporte favorito y del turismo en las ciudades más interesantes de Europa, puedes degustar la cerveza Estrella Damm.
Os recordamos que en los próximos días se cierra el proceso de inscri
pción para el Berlin Open, por lo que si estás interesado en participar, inscríbete cuanto antes para no perderte este atractivo torneo. Es tan fácil como pinchar en el siguiente enlace y rellenar los datos.  Pueden participar todos los jugadores y jugadoras que lo deseen, sea cual sea su nivel, ya que el circuito es amateur.
http://internationalpadel.com/berlin2016/
[:en]The International Padel Experience by Madison is preparing for its fourth stage, the Berlin Open, which will host a meeting on the circuit from 10 to 12 June in the fantastic club facilities Berlin International.
In the test Berlin will again present Estrella Damm. The main sponsor of the circuit has been already noted in the steps of Turin, Berlin and Andorra, with its unique and refreshing flavor has delighted in IPE by Madison 2016, because just to participate, all players can relish the virtues of beer Estrella Damm,
One more reason to join the only international amateur circuit padel there, where besides enjoying your favorite sport and tourism in the most interesting cities in Europe, you can taste the beer Estrella
Damm.
We remind you that in the coming days inscripción process for the Berlin Open closes, so if you are interested in participating, please register as soon as possible to not miss this exciting tournament. It's as easy as clicking on the link below and fill in the details. all players and players who wish can participate, whatever their level, as the circuit is amateur.
[:]