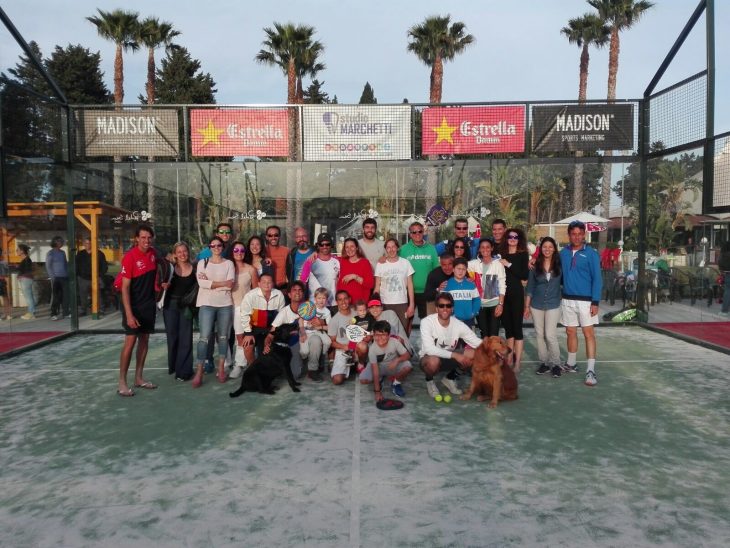 [:es]
Las pistas del Padel Club Sun acogían hoy el día grande del Open de Sicilia, la tercera parada del único circuito internacional de pádel amateur. El Club ha estado lleno de jugadores y de público los cuales han disfrutado de las últimas rondas de cada categoría y, por supuesto, de las finales.
Desde primera hora de la mañana arrancaba la jornada, disputándose las semifinales y quedaría para la jornada vespertina las 4 finales. Los grandes triunfadores del torneo han sido Riniciti y Auteri, que se han llevado el torneo en la categoría femenina tras superar por un doble 6-2 a Agosti y Rioirdani, y Amore y Torrisi, que se han alzado con el título en la categoría masculina A. Ambas parejas han obtenido el billete para viajar al Máster Final de Elvas, con el resto de vencedores de cada sede. En la categoría mixta, Agosti y Zanon han conseguido ser los primeros tras vencer en la final por un doble 6-4 a Aliffi y Luciani.
El éxito de la tercera edición del IPE by Madison ha sido rotundo, los jugadores y el público han podido disfutar de una gran ambiente y sobretodo, de mucho deporte. La siguiente edición del circuito viajará hasta Dublín.
¡Nos vemos en Irlanda, pádel lovers!
[:en]
The tracks of the Padel Club Sun welcomed today the big day of the Sicilian Open, the third stop of the only international amateur paddle circuit. The Club has been full of players and audiences who have enjoyed the last rounds of each category and, of course, the finals.
From the first hour of the morning the day started, contesting the semifinals and would be for the afternoon session the final 4. The big winners of the tournament were Riniciti and Auteri, who won the tournament in the women's category after beating Agosti and Rioirdani by a double 6-2, and Amore and Torrisi, who have won the men's title. A. Both couples have obtained the ticket to travel to the Elvas Final Master, with the rest of the winners from each venue. In the mixed category, Agosti and Zanon have managed to be the first to win in the final by a double 6-4 to Aliffi and Luciani.
The success of the third edition of the IPE by Madison has been resounding, the players and the public have been able to enjoy a great atmosphere and above all, a lot of sport. The next edition of the circuit will travel to Dublin.
[:]