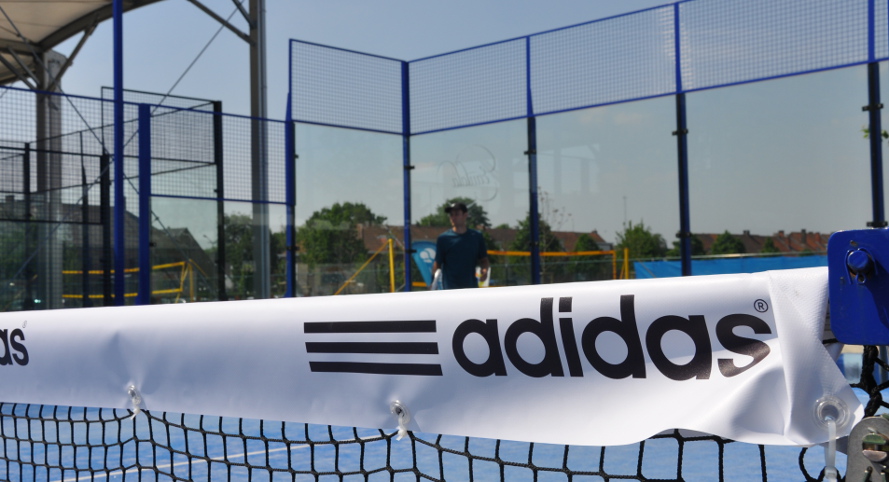 Todo está preparado en las instalaciones del Padel Club Berlín International para que arranque el adidas Berlin Open, la segunda parada del International Padel Challenge adidas by Madisonel, único circuito internacional de pádel amateur que este año se incorpora al calendario oficial de la European PadelFederation. Los jugadores ya están en Berlín y disfrutan de su activa vida cultural y de la belleza de sus monumentos, que guardan parte de la historia del siglo XX.
Los cuadros ya están esperando que mañana arranquen los partidos y se disputen las finales el domingo. Los campeones de la categoría A masculina conseguirán una wild card para el torneo que cerrará el circuito en la Reserva del Higuerón.
Everything is prepared on the premises of Padel Club Berlin International to boot the adidas Berlin Open, the second stop of International Paddle Challenge adidas by Madisonel only international amateur circuit paddle this year joins the official calendar of the European PadelFederation. The players are already in Berlin and enjoy its lively cultural life and beauty of monuments, guarding part of the history of the twentieth century.
The pictures are already waiting to boot tomorrow and finals matches are played on Sunday. The champions of the category A male will get a wild card for the tournament will close the circuit in Higueron.