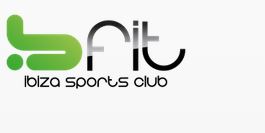 La confirmación de que Ibiza volverá a formar parte del International Padel Experience adidas by Madison patrocinado por Estrella Damm nos dejaba una segunda buena noticia. El mejor circuito amateur del mundo del pádel llega a la isla ibicenca a un escenario de lujo: el Bfit Ibiza Sports Club, uno de los clubes más prestigiosos del archipiélago balear.
Con 4 pistas de padel de hierba artificial y 1 pista individual única en Ibiza, todas las canchas son panorámicas y cuentan con un moderno diseño. Además, la sección de pádel está dirigida por Oscar Not, subcampeón del Mundo y 3 años consecutivos número 1 en el Ranking español. En el Bfit contemplan el pádel como una forma única de practicar deporte, y de ahí que su concepción del deporte más adictivo no haya pasado por alto para la organización del IPE adidas by Madison.
Los próximos 27, 28 y 29 de noviembre tienes una cita con el mejor pádel amateur en la isla. No dudes  y prepara ya tu conquista del adidas Ibiza Open.Confirmation that Ibiza will join the International Padel Experience Madison adidas sponsored by Estrella Damm left us a second good news. The best amateur circuit in the world of paddle Ibiza island reaches a luxurious setting: the Bfit Ibiza Sports Club, one of the most prestigious clubs in Baleares islands.
4 paddle courts with artificial grass and only one individual track in Ibiza, all fields are panoramic and have a modern design. In addition, the paddle section is directed by Oscar Not, runners-up and 3 consecutive years No. 1 Ranking in Spanish. In the Bfit contemplate the paddle as a unique form of sport, and hence his conception of most addictive sport has been overlooked for the organization of IPE adidas by Madison.
The next 27, 28 and November 29 have an appointment with the best amateur paddle on the island. Do not hesitate and prepares and your conquest of Ibiza adidas Open.