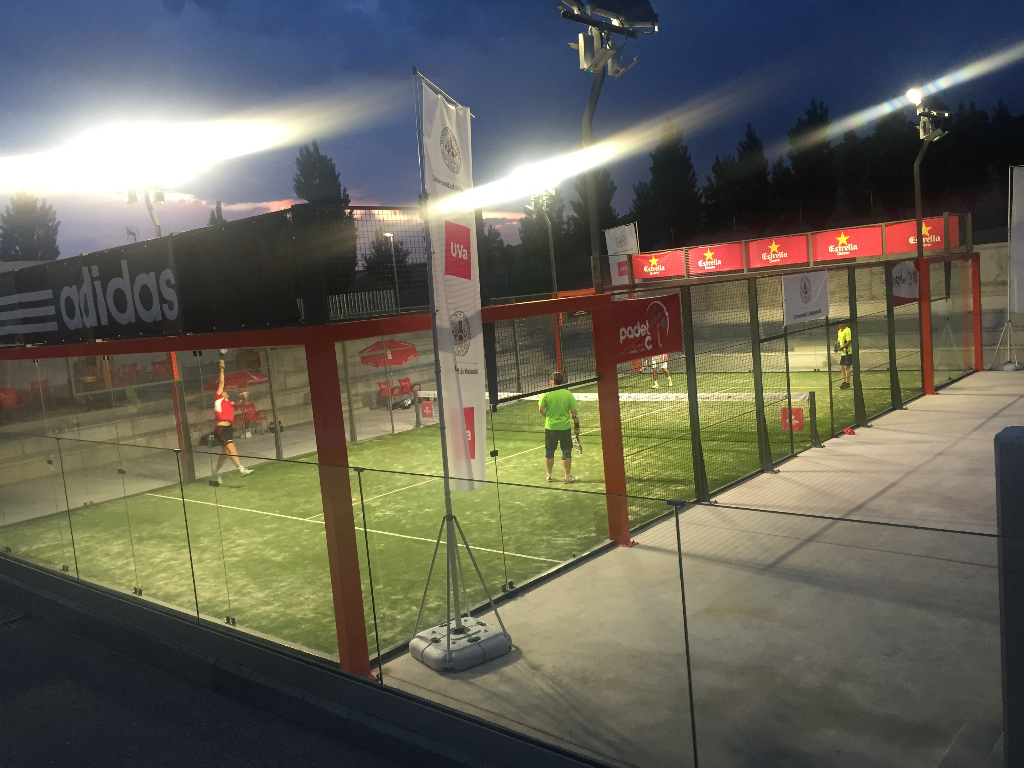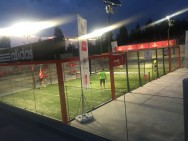 Un gran número de aficionados han presenciado una jornada más del adidas Valladolid Open Trofeo Universidad de Valladolid en el  Club Raqueta de Valladolid. Nadie quería perderse detalle de lo acontecido por ejemplo con una de las promesas del pádel español, el joven Iván Arrondo, que hace pareja con José Luis Catón, y que salieron derrotados en la central (6-3 6-3) ante Ricardo Urgel-Pablo Díaz.
En los enfrentamientos de categoría B y C masculina la igualdad hizo acto de presencia en algunos enfrentamientos, como por ejemplo uno disputado entre Vicente González-José María González que han vencido a Alfredo Carrión-Samuel Durántez (7-5, 4-6 y 11-7). Otro partido muy disputado fue el de Raúl Atochero-José Antonio Vicente que han vencido a Marino Martín-Arturo Mendiuña (7-6 0-6 12-10).
En el cuadro femenino se han disputado partidos de gran nivel con  pocas sorpresas. Todos los resultados y horarios están en www.internationalpadel.com
Cabe destacar que muchos participantes hacen uso de su back pack adidas, la cual es un regalo junto a una entrada para presenciar los dieciseisavos del Estrella Damm Valladolid Open con la inscripción al torneo. La mochila ha tenido una gran acogida por su gran usabilidad y su estética innovadora. 
A large number of fans have witnessed another day of adidas Open Trophy Valladolid University of Valladolid in Valladolid Racquet Club. Nobody wanted to miss a single detail of what happened for example with the promises of the Spanish paddle, young Ivan Arrondo, which is paired with Jose Luis Cato, and were defeated in the central (6-3 6-3) against Ricardo Urgel- Pablo Diaz.
In clashes category B and C male equality showed up in some clashes, including one played between Vicente González-José María González who have overcome Durántez Alfredo Carrion-Samuel (7-5, 4-6 and 11 -7). Another hotly contested match was Raul Atochero-José Antonio Vicente who defeated Martin-Arturo Mendiuña Marino (7-6 0-6 12-10).
In the women they have played high level matches with few surprises. All results and times are in www.internationalpadel.com
Notably, many participants use their adidas back pack, which is a gift next to an entry to witness the knockout Valladolid Estrella Damm Open with tournament registration. The backpack has been well received by its great usability and innovative aesthetics.