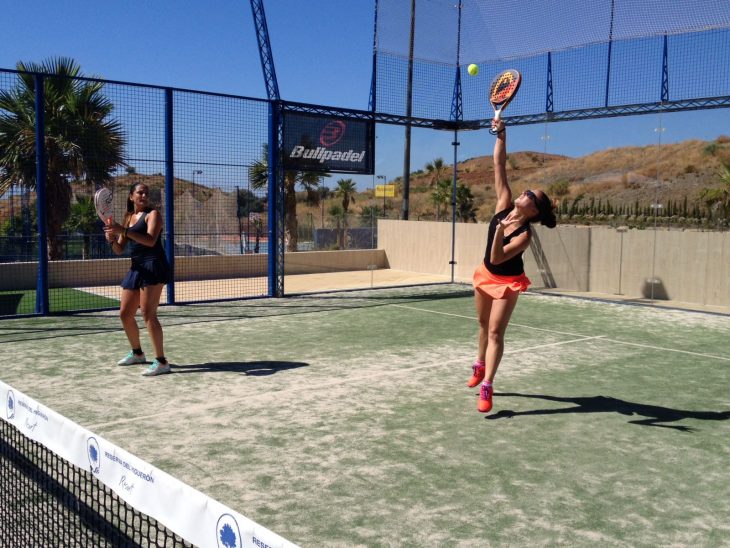 [:es]
Falta poco para que dé comienzo el International Padel Experience by Madison: Alicante Open. El mejor circuito internacional de pádel amateur viaja a la ciudad de Alicante para disputar la última competición en nuestro país. Se espera una gran participación y las inscripciones siguen abiertas para todo el que quiera disfrutar de la auténtica fiesta del pádel.
Queda menos de veinticuatro horas para que arranque esta nueva parada del IPE. A las 20:00 el Alicante Open dará el pistoletazo de salida y los primeros jugadores saltarán a la pista para disputar los primeros enfrentamientos del fin de semana. Por el momento, hay más de cincuenta parejas inscritas, que se dividirán en cada una de las categorías que entrarán en liza en el club Padelpoint La Nucía.
Todavía estáis a tiempo de participar en esta cita en tierras valencianas. Las inscripciones permanecerán abiertas durante todo el jueves y se cerrarán a las 12:00 del viernes. No perdáis la oportunidad de participar en la última parada del International Experience en nuestro país.
¡¡Os esperamos!!
[:en]
It is not long before the International Padel Experience by Madison begins: Alicante Open. The best international circuit of amateur padel travels to the city of Alicante to play the last competition in our country. Great participation is expected and registrations are still open for anyone who wants to enjoy the authentic padel party.
There is less than twenty-four hours to start this new IPE stop. At 20:00 the Alicante Open will give the starting signal and the first players will jump to the track to play the first matches of the weekend. At the moment, there are more than fifty registered couples, which will be divided into each of the categories that will enter the competition at the Padelpoint La Nucía club.
You are still in time to participate in this event in Valencian lands. Registrations will remain open throughout Thursday and will close at 12:00 on Friday. Do not miss the opportunity to participate in the last stop of the International Experience in our country.
We wait you!!
[:]