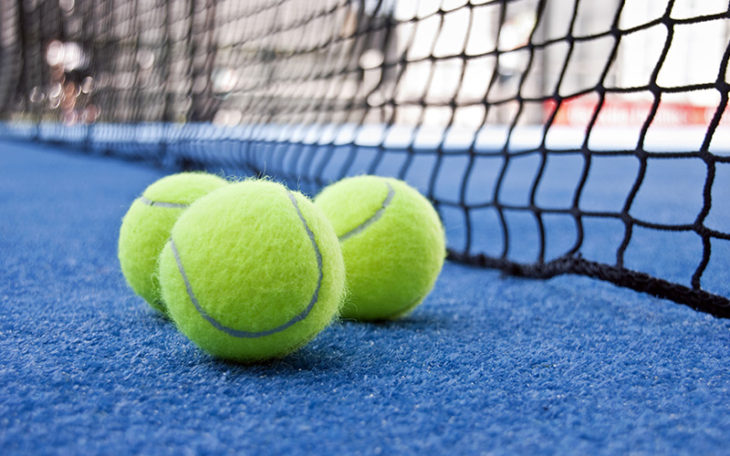 [:es]
La cuenta atrás para el comienzo de la nueva temporada del International Padel Experience by Madison ha empezado. El mejor circuito internacional de pádel amateur este año dará un paso más en su esfuerzo por hacer crecer el deporte de la pala. La temporada se presenta con grandes sorpresas y un recorrido que pasará por más de treinta ciudades y cuatro continentes diferentes. Si todavía tenéis dudas sobre si participar en una de las sedes, hoy os damos algunos motivos para hacerlo.
La confianza en un circuito consolidado
El International Padel Experience by Madison es sinónimo de éxito. Desde hace años, el circuito ha viajado a lo largo de todo el mundo, sentando las bases del crecimiento de este deporte en lugares que hasta el momento no contaba con la misma repercusión. Es precisamente este crecimiento el que convierte al torneo en una experiencia única para cualquier amante de este deporte.
Descubre mundo
El pádel puede convertirse en una excusa perfecta para viajar alrededor de todo el mundo. Suecia, Egipto, Senegal, Estados Unidos, Bélgica… El International Padel Experience da la oportunidad de viajar prácticamente cualquier país del mundo mientras disfrutamos de nuestro deporte favorito. Por su organización y sus horarios, el torneo brinda tiempo para jugar y para poder disfrutar visitando las diferentes ciudades en las que hace escala.
El pádel como protagonista
El deporte de la pala continúa creciendo y cada vez más personas se atreven a practicarlo. El pádel se ha convertido en sinónimo de actividad social. El International Padel Experience reúne a personas distintas que comparten una misma pasión. Disfruta de esta magnífica actividad y revive los encuentros durante el postpartido.
El apoyo de las marcas
El International Padel Experience by Madison cuenta con el apoyo de algunas de las mejores marcas del mundo. Bullpadel o Estrella Damm acompañan a este circuito haciendo que los participantes y sus acompañantes disfruten en cada una de las paradas del circuito.
Ambiente inmejorable
Las mejores instalaciones, cerveza dispuesta para el postpartido, un gran número de personas practicando su actividad favorita… El International Padel Experience by Madison brinda a sus participantes la oportunidad de vivir una experiencia única, tanto dentro como fuera de las pistas. Disfruta del gran ambiente que acompaña siempre al circuito en cada una de sus paradas.
Regalos y sorpresas
Quienes se animen a participar en el International Padel Experince no se marcharán con las manos vacías. Solo por participar, los jugadores recibirán como obsequio un welcome pack y unas cuantas sorpresas más.
La vista puesta en el Master Final
La última parada de la temporada reunirá sobre las pistas a los mejores jugadores del año. Los campeones de cada una de las sedes se verán las caras en el Master Final del International Padel Experience. Durante todo un fin de semana, los vencedores de las ciudades podrán disfrutar de la estancia en la ciudad sede del torneo así como de un ambiente mágico lleno de emoción, compañerismo y, por su puesto, pádel.
[:en]
The countdown to the beginning of the new season of the International Padel Experience by Madison has begun. The best international amateur paddle circuit this year will go a step further in his effort to grow the sport of the paddle. The season is presented with great surprises and a tour that will pass through more than thirty cities and four different continents. If you still have doubts about participating in one of the venues, today we give you some reasons to do so.
Confidence in a consolidated circuit
The International Padel Experience by Madison is synonymous with success. For years, the circuit has traveled all over the world, laying the foundations for the growth of this sport in places that until now had not had the same impact. It is precisely this growth that makes the tournament a unique experience for any lover of this sport.
Discover the world
Paddle can become a perfect excuse to travel around the world. Sweden, Egypt, Senegal, United States, Belgium … The International Padel Experience gives the opportunity to travel virtually any country in the world while enjoying our favorite sport. Because of its organization and its schedules, the tournament offers time to play and to enjoy visiting the different cities in which it makes stops.
The padel as the protagonist
The sport of the shovel continues to grow and more and more people dare to practice it. Paddle has become synonymous with social activity. The International Padel Experience brings together different people who share the same passion. Enjoy this magnificent activity and relive the encounters during the postpartum.
The support of brands
The International Padel Experience by Madison has the support of some of the best brands in the world. Bullpadel or Estrella Damm accompany this circuit making the participants and their companions enjoy each of the stops of the circuit.
Unbeatable atmosphere
The best facilities, beer ready for the postpartum, a large number of people practicing their favorite activity … The International Padel Experience by Madison gives its participants the opportunity to live a unique experience, both on and off the slopes. Enjoy the great atmosphere that always accompanies the circuit in each of its stops.
Gifts and surprises
Those who dare to participate in the International Padel Experince will not leave empty-handed. Just for participating, the players will receive as a gift a welcome pack and a few more surprises.
The view on the Final Master
The last stop of the season will gather the best players of the year on the slopes. The champions of each of the venues will face each other in the Final Master of the International Padel Experience. During a whole weekend, the winners of the cities can enjoy the stay in the host city of the tournament as well as a magical atmosphere full of excitement, camaraderie and, of course, paddle.
[:]