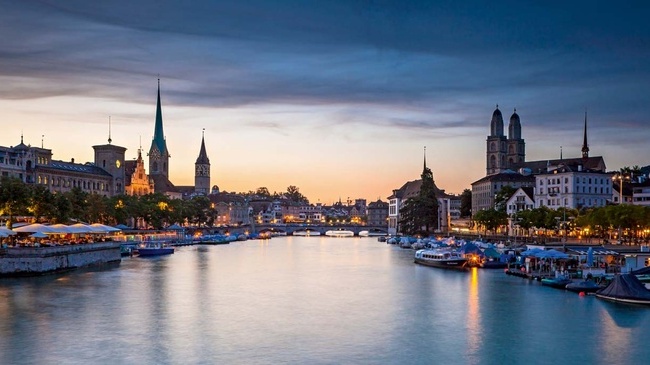 [:es]Arrancan los motores del Zurich Open, la sexta parada del International Padel Experience by Madison patrocinado por Estrella Damm.
Zúrich, la ciudad que acogerá por primera vez una etapa del circuito, ya está preparada para recibir a todos los aficionados amantes del pádel, un ejercicio que cada vez está más presente entre los hobbies de todo aquel que posee espíritu deportivo. La esperada cita tendrá lugar del 29 al 31 de julio en el Padel im TC Unterengstringen, y es que un espectáculo de esta talla no podría tener mejor anfitrión.
Así que cojan papel y boli todos aquellos que hayan decidido aventurarse como jugadores o espectadores  de este circuito amateur y apunten que aquí va una ruta por la ciudad suiza:
Primero, y antes de recomendarles cualquier visita, deben saber que Zúrich ha sido galardonada  como la ciudad con mejor calidad de vida del mundo, con este dato, ¿quién puede resistirse a probar los encantos del corazón suizo?
Cada año nueve millones de turistas llegan para pasear por una de las calles más simbólicas de la ciudad, Bahnhofstrasse, recorrida por algunas de las tiendas más exclusivas del mundo de la moda.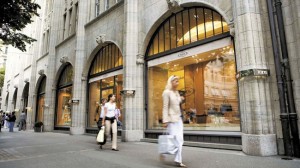 Pero seamos más concretos…
-Toda ciudad tiene un pasado que le representa, en este caso El Altstadt posee la esencia y la magia que convierten a Zurich en una ciudad única envuelta por un elegante clasicismo combinado con toques vanguardistas europeos. Este casco antiguo conserva,  a lo largo de sus calles,  todos los detalles medievales con los que se construyó.
Aquí se ubica uno de los mayores atractivos del territorio zuriqués, la catedral Grossmünster de estilo románico y construida en el siglo IX.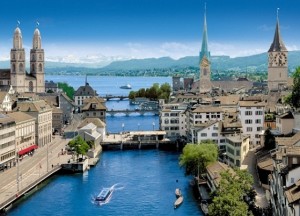 -El río Limmat es otro de los rasgos característicos de Zurich. Impresiona ver cómo recorre y baña uno de los parques de la ciudad, el Platzspitz; existe una ruta para contemplar todos los puntos que rodea el lago, comienza en el embarcadero junto al Museo Nacional. Es frecuente encontrar turistas que toman esta iniciativa para conocer en profundidad la capital suiza. Otro de los mayores reclamos es todo lo relacionado con las edificaciones religiosas; a lo largo de esta ruta es imprescindible observar la cantidad y el cuidado estilo de las iglesias que forman parte de esta alma cosmopolita.
-Para los que aman la naturaleza, visita obligada al Uetliberg, una montaña que actúa como mirador y descubre a sus pies la ciudad protagonista de este post. Llegar allí es muy fácil, desde la Estación Central salen trenes cuya última parada es el camino que lleva a subir al "cielo de Zurich".
-Merece la pena, también, dejarse pasar por la Universidad de Zurich, de exquisito estilo y  en la que estudiaron genios de la talla de Einstein y otros 21 Premios Nobel más. Su interior salvaguarda algunas obras de arte y posee una cuidadísima explanada en la que darse un respiro para descansar.
-Qué mejor manera de acabar que hablando de gastronomía, influenciada por la cocina alemana, existe una amplísima variedad de productos tales como carnes, quesos o el chocolate que acreditan a la ciudad un reconocimiento gastronómico a nivel mundial. Pasando por un menú de degustación que haría "la boca agua" hasta al más exigente, el punto estrella se lo llevan los postres; como indicábamos, el chocolate  es el alimento por excelencia del territorio suizo; se puede disfrutar de múltiples formas y tanta es la "adicción" que se posee por el manjar dulce que se organizan experiencias asociadas al chocolate por todo el país.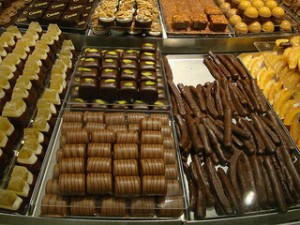 Estas son solo algunas de las propuestas que ofrece una ciudad con duende, mágica y de un gusto exquisito que durante tres días se convierte en cuna del pádel amateur con el Zurich Open, la sexta parada del International Padel Experience by Madison patrocinado por Estrella Damm.
http://internationalpadel.com/zurich2016/
[:en]Starts the engines of the Zurich Open, the sixth stop of the International Padel Experience Madison sponsored by Estrella Damm.
Zurich, the host city for the first time a stage of the circuit, it is ready to welcome all lovers fans paddle tennis, an exercise that is increasingly present among the hobbies of everyone who has sportsmanship. The expected appointment will take place from July 29 to 31 in the Padel im TC Unterengstringen, it is that a show of this size could not be better host.
So catch pen and paper all those who have decided to venture as players or spectators of this amateur circuit and point here is a route through the Swiss city:
First, before recommending any visit, they should know that Zurich has been awarded as the city with the best quality of life in the world with this data, who can resist trying the delights of the Swiss heart?
Each year nine million tourists come to stroll through one of the most symbolic streets of the city, Bahnhofstrasse, traveled by some of the most exclusive shops in the world of fashion.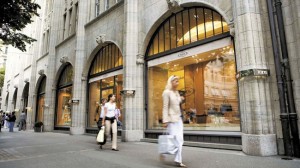 But let's be more specific …
-Any City has a past that represents, in this case The Altstadt has the essence and magic that make Zurich in a single city enveloped by an elegant classicism combined with European avant-garde touches. This old town retains, along its streets, all medieval details that was built.
Here lies one of the biggest attractions the Zurich territory, the Grossmünster Romanesque style and built in the ninth century.
-The Limmat River is one of the characteristic features of Zurich. Impressive to see how walking and bathing one of the city parks, the Platzspitz; There is a route to all the points around the lake begins at the pier next to the National Museum. You will often see tourists taking this initiative to learn more about the Swiss capital. Another major claims is everything related to religious buildings; along this route it is essential to observe the amount and style care of the churches that are part of this cosmopolitan soul.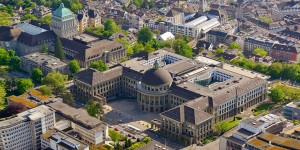 -For Those who love nature, must visit the Uetliberg, a mountain that acts as lookout and discover your feet the city protagonist of this post. Getting there is easy, from the Central Station trains whose last stop is the road leading up to «heaven of Zurich».
It's worth also be passed by the University of Zurich, exquisite style and which studied geniuses like Einstein and 21 other Nobel Laureates more. Its interior safeguard some works of art and has an esplanade where cuidadísima take a break to rest.
-What better way to finish than talking about food, influenced by German cuisine, there is a wide variety of products such as meat, cheese or chocolate attesting to the city a gastronomic recognition worldwide. Going through a tasting menu that would «salivating» even the most demanding, the star point is taken desserts; as we indicated, chocolate is the food par excellence of Swiss territory; you can enjoy multiple ways and so is the «addiction» that is owned by the sweet delicacy associated with chocolate experiences are organized throughout the país.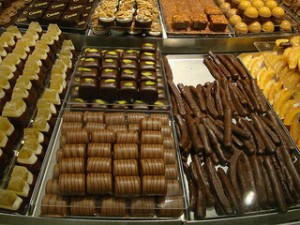 These are just some of the proposals offered by a city elf, magical and exquisite taste for three days becomes the cradle of amateur paddle with the Zurich Open, the sixth stop of the International Padel Experience by Madison sponsored by Estrella Damm.
http://internationalpadel.com/zurich2016/[:]