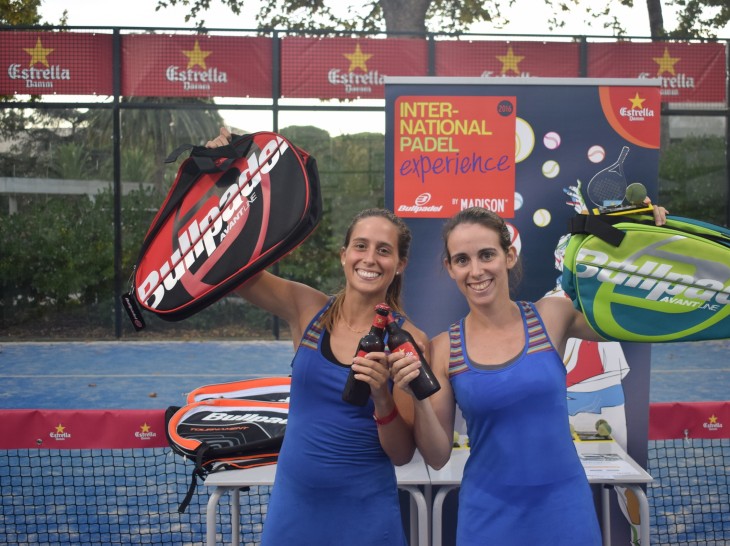 [:es]El International Padel Experience by Madison 2016 arrancaba su curso allá por el mes de abril en las transalpinas tierras de Turín, donde pudimos disfrutar un fantástico torneo lleno de emoción y espectaculares partidos. Nueve meses después, el circuito pondría fin a su temporada en el Pádel Indoor Málaga, sede de la decimocuarta y última prueba del año en la que los campeones del resto de pruebas compartieron pista con las mejores palas de la región andaluza.
Durante estas catorce pruebas, han disfrutado del IPE by Madison más de 1.500 jugadores procedentes de más de 20 nacionalidades, recorriendo un total de diez países, haciendo de esta quinta edición del circuito la más internacional de su historia.
En nuestra página web podrás encontrar las mejores imágenes de cada prueba con los puntos más impresionantes, los partidos más emocionantes y también, las situaciones de relax y disfrute del juego hasta llegar a las deseadas ceremonias de premios. Os invitamos a recorrer las diferentes galerías por prueba para que conozcáis de primera mano los mejores momentos de este gran año.
Además, Pádel Televisión ha estado presente en todas las pruebas del circuito para grabar un amplio resumen con los mejores momentos y los puntos más espectaculares para que no te pierdas ni un solo detalle de lo que pasaba en el International Padel Experience by Madison. De esta manera, te damos todas las facilidades y garantías para que tengas cobertura total del mejor pádel amateur internacional que existe.
http://internationalpadel.com/ipe-2016/[:en]The International Padel Experience by Madison 2016 kicked off its course back in April in the transalpine lands of Turin, where we were able to enjoy a fantastic tournament full of excitement and spectacular matches. Nine months later, the circuit would end its season at Malaga Indoor Paddle, home of the fourteenth and last event of the year in which the champions of the rest of the tests shared track with the best spades of the Andalusian region.
During these fourteen tests, the IPE by Madison has enjoyed more than 1,500 players from more than 20 nationalities, covering a total of ten countries, making this fifth edition of the circuit the most international in its history.
In our website you can find the best images of each event with the most impressive points, the most exciting games and also, the situations of relaxation and enjoyment of the game until you reach the desired awards ceremonies. We invite you to tour the different galleries by trial so that you know firsthand the best moments of this great year.
In addition, Pádel Televisión has been present in all the tests of the circuit to record a comprehensive summary with the best moments and the most spectacular points so that you do not miss a single detail of what was happening in the International Padel Experience by Madison. In this way, we give you all the facilities and guarantees so that you have full coverage of the best international amateur paddle that exists.