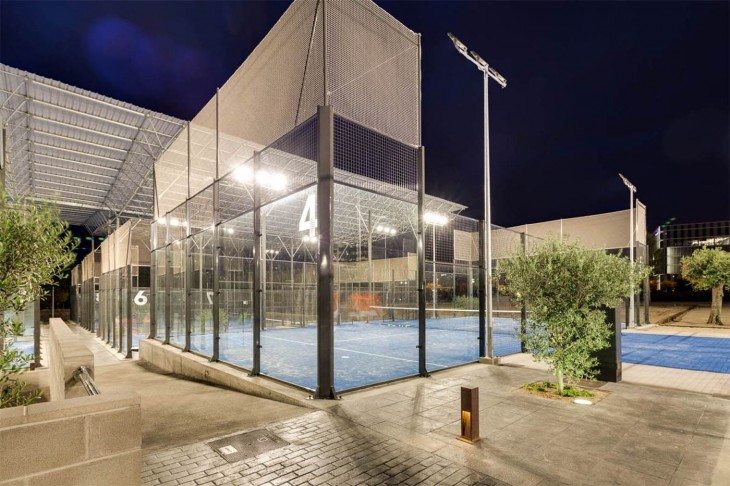 [:es]El Augusta Padel de Barcelona cuenta las horas para hacer su estreno en el International Padel Experience By Madison patrocinado por Estrella Damm. Mañana a partir de las 15:30 de la tarde saltarán a sus fabulosas pistas los jugadores que han elegido la novena prueba del único circuito internacional de pádel amateur.
Bajo un ambiente de competitividad y diversión fomentando los valores del deporte de moda en la ciudad condal, los encuentros de fases previas de las categorías masculina y femenina se darán cita simultáneamente hasta la noche, mientras que para el domingo quedarán los cuadros finales, de los que saldrán los grandes campeones del Barcelona Open.
Para todos aquellos que quieran seguir el transcurso del evento con todo lujo de detalles les informamos de que podrán hacerlo a través de la web oficial http://internationalpadel.com/, de su Twitter @Padel_Challenge y de su Facebook https://www.facebook.com/InternationalPadelChallenge?ref=hl.
En estas plataformas estarán publicados todos los cuadros, resultados y horarios del torneo, además de fotos y curiosidades únicas para nuestros seguidores. Los medios locales y, por supuesto, los medios oficiales que cubren la prueba, harán eco de lo acontecido en la ciudad catalana durante este fin de semana.[:en]Padel Augusta Barcelona counts the hours to make its premiere at the International Padel Experience By Madison sponsored by Estrella Damm. Tomorrow from 15:30 pm to jump tracks fabulous players who have chosen the ninth round of the only international amateur circuit paddle.
Under an atmosphere of competitiveness and fun promoting the values ​​of sport fashion in Barcelona, ​​the meetings of previous phases of the male and female categories will meet simultaneously until night, while on Sunday will be the final frames, the that will be the great champions of the Barcelona Open.
For those who want to follow the course of the event with great detail we informed them that they can do so through the official website http://internationalpadel.com/, @Padel_Challenge his Twitter and his Facebook https: // www .facebook.com / InternationalPadelChallenge? ref = hl.
On these platforms they will be published all the pictures, tournament results and schedule, plus photos and unique curiosities for our fans. Local media and, of course, the official media covering the trial, will echo of what happened in the Catalan city during this weekend.[:]