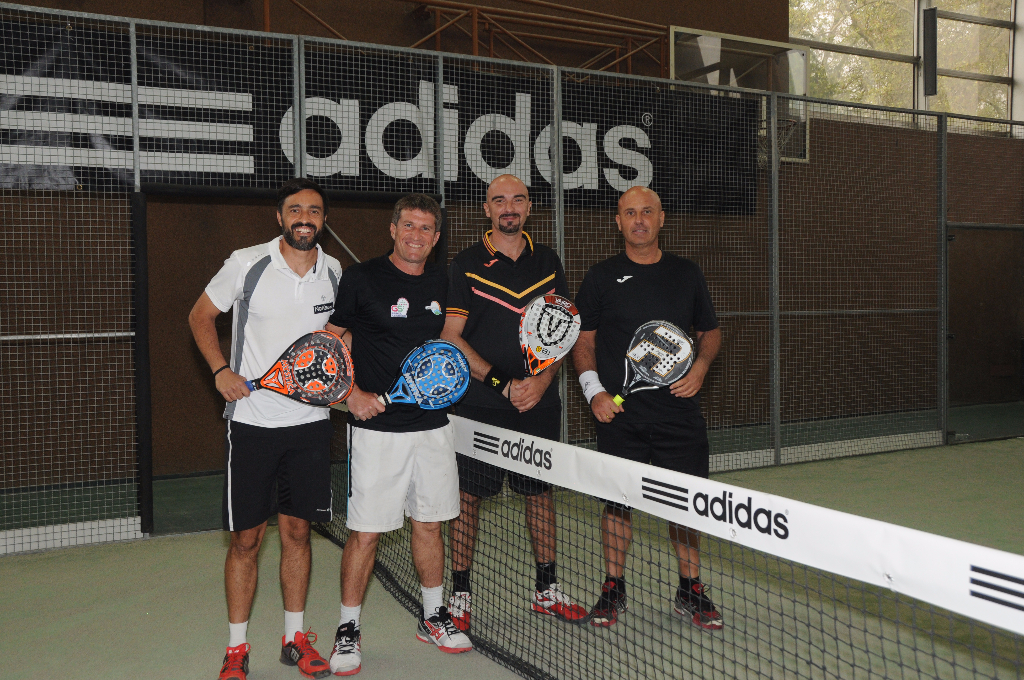 Desconcierto con algunos de los resultados de Cuartos de Final con los siguientes resultados.
La pareja Lopez-Spector, la favorita del club nos sorprende venciendo a la pareja campeona de Italia Albertini-Severini. A pesar de haberse entregado no han podido resistir al fabuloso  tándem que formaban Maurizio y Gustavo.
Sinisi-Severini en un disputadísimo partido a 3 sets ganan a Toccini-Palmieri por 6/7-6/4-6/4. Basterretxea-Gutierrez vencen a Savoldi- Rodriguez consigueindo asi el pase para las semis. Y Tofani-Restivo con un 6/2-6/2 arrasaban a Manati-Mogni
Disconcert with some of the results of Quarters Finals with the following results. The padel-mates Lopez-Spector, the favorite from the club conquering the champion pair of Italy Albertini-Severini. In spite of having submitted they could not have resisted to the fabulous tandem that Maurizio and Gustavo were forming.
Sinisi-Severini in a very, very hard match divided into 3 sets wins Toccini-Palmieri for 6/7-6/4-6/4. Basterretxea-Gutierrez conquers to Savoldi – Rodriguez getting the pass to the semis. And Tofani-Restivo with one 6/2-6/2 was devastating Manati-Mogni