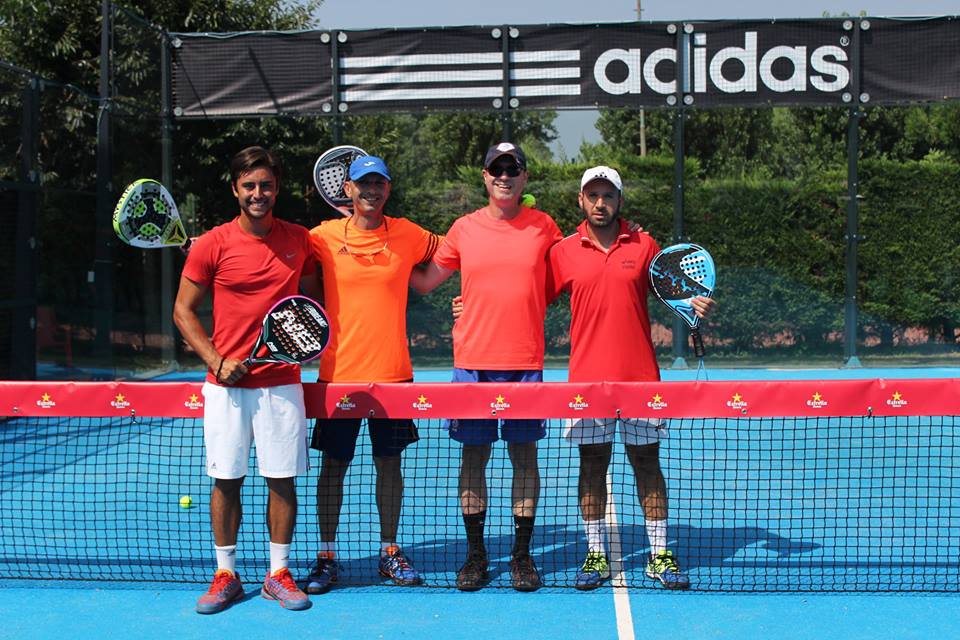 El International Padel Experience adidas by Madison llega a su punto álgido en la cuarta prueba de su circuito. El camino hacia el título en el adidas Turín Open va definiéndose poco a poco. Desde primera hora de la mañana están jugándose los partidos correspondientes a cuartos de final.
La pareja venida de Milán, Savoldi-Catateno, han logrado la victoria frente a Bonaiti-Zoppo (6-2 y 6-3), convirtiéndose en los primeros semifinlistas del torneo. La otra pareja proveniente de la ciudad del sur de Italia, Mongni-Trevisan, han logrado una cómoda victoria por (6-0 y 6-0) frente a Bonnefoy-Damerin. Ambas parejas parten con muchas opciones de hacerse con la victoria final.
Por otro lado, las parejas que ayer completaron la jornada únicamente con victorias en su casillero, han respondido a las expectativas generadas y se han metido en semifinales con paso firme. Delgrosso-De Barros Silva han ganado a Mambretti-Carena (6-1 y 6-2) y Leonik Sarabia-Abascià han hecho lo propio frente Mannarini-Petrosino por (6-0 y 6-1).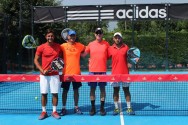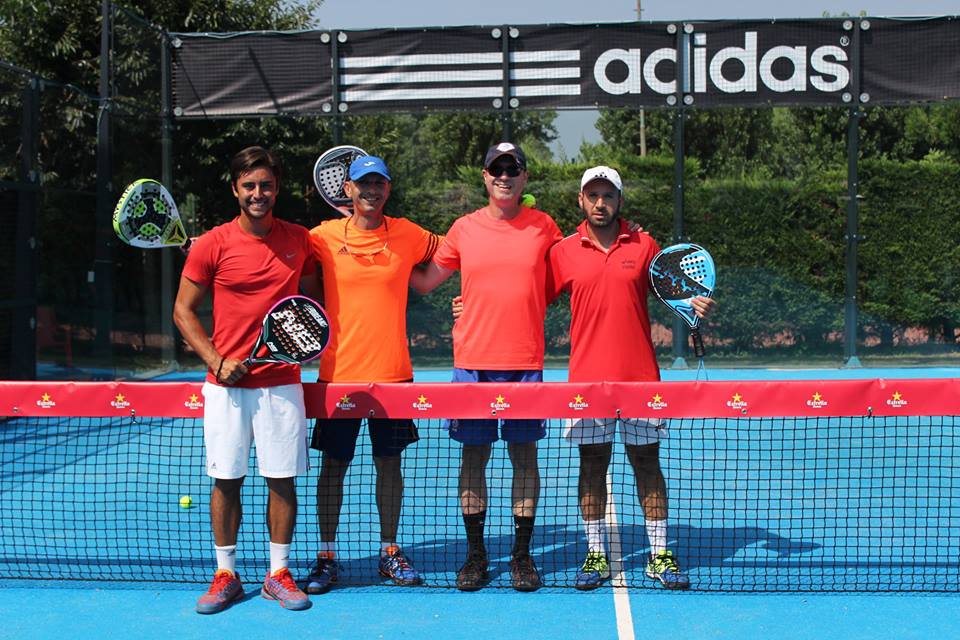 Los partidos de semifinales del adidas Turín Open quedan de la siguiente forma: Por la parte superior del cuadro se enfrentan Savoldi-Cataneo contra Leonik Sarabia-Abascià y por la parte inferior Delgrosso-De Barros Silva frente a Mogni-Trevisan. Ambos partidos tendrán lugar en el Master Club Torino-PulPadel desde las 15:30 y la gran final horas después.
El único circuito internacional de pádel amateur que existe muy pronto sabrá quien se corona en su cuarta prueba, el adidas Turín Open.


The International Padel Experience adidas by Madison reaches its peak in the fourth round of the circuit. The road to the title in Turin adidas Open is gradually defined. From early in the morning the matches corresponding to the quarterfinals are being played.
The coming couple of Milan, Savoldi-Catateno has achieved victory against Bonaiti-Zoppo (6-2, 6-3), becoming the first semifinlistas tournament. The other couple from the southern Italian city, Mongni-Trevisan, have achieved a comfortable victory (6-0, 6-0) against Bonnefoy-Damerin. Both couples start with many options to seize the final victory.
On the other hand, couples who completed the day yesterday only victories in his locker, have responded to the expectations and have gotten steadily semifinals. Delgrosso-De Barros Silva have won Mambretti-Carena (6-1, 6-2) and Leonik Sarabia-Abascià have done the same front-Petrosino by Mannarini (6-0, 6-1).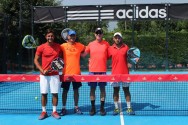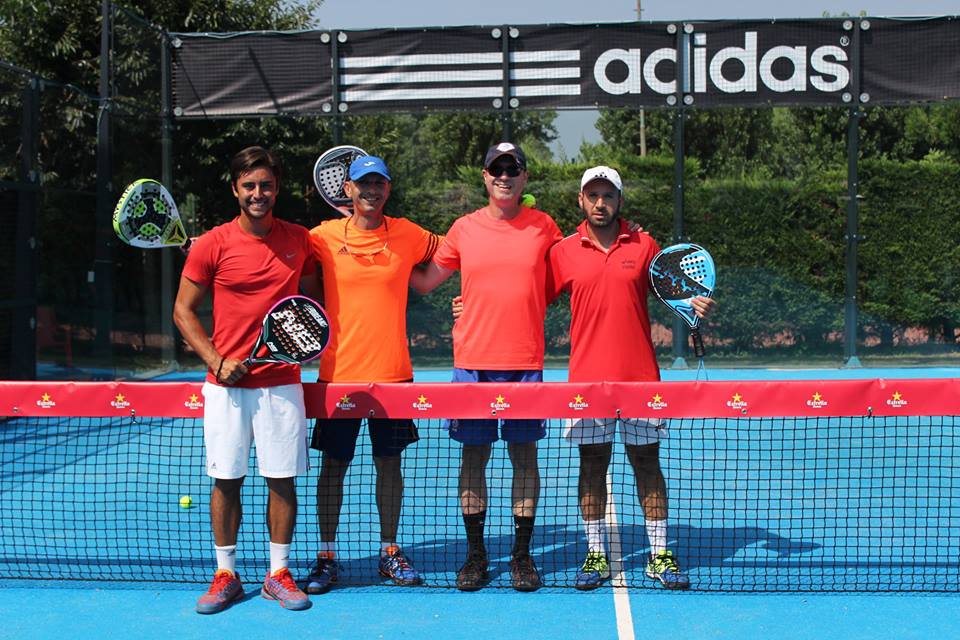 The semi-finals of the adidas Turin Open are as follows: On the top of the box-Cataneo Savoldi face against Leonik Sarabia-Abascià and lower Delgrosso-De Barros Silva vs. Mogni part-Trevisan. Both matches will take place in Torino Master Club from 15:30.
The only international amateur circuit paddle will know very soon who is crowned in his fourth test, Turin adidas Open.