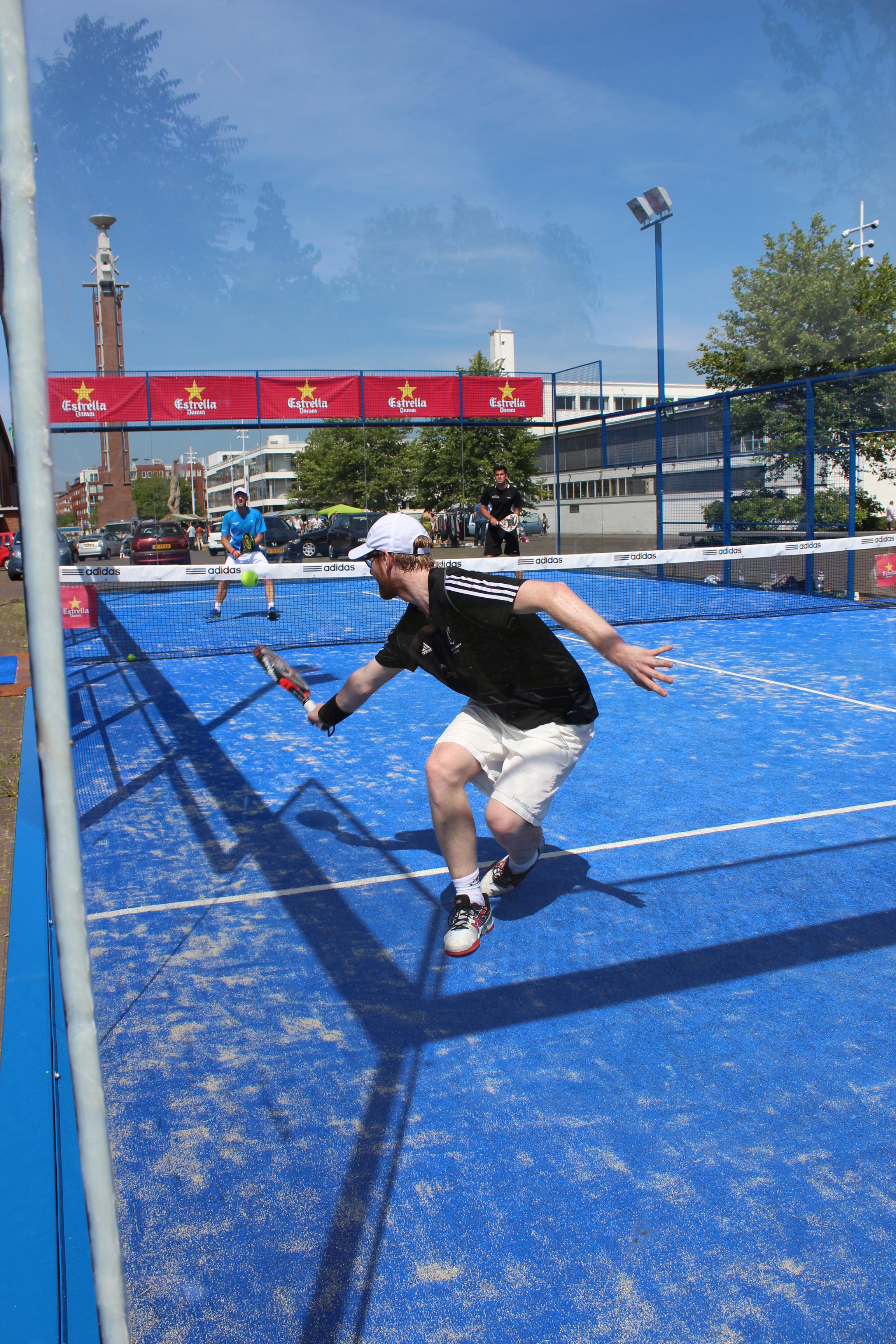 Desde el International Padel Experience adidas by Madison patrocinado por Estrella Damm ya nos hemos puesto en contacto con todos los campeones del circuito 2015. El motivo lo venimos anunciando durante toda la semana: podrán participar en el adidas Málaga Open, el último torneo del año que reunirá, además de todo aquel jugador amateur que quiera inscribirse, a todos los ganadores de las distintas ciudades a las que ha llegado el IPE adidas by Madison.
Muchos de los campeones están mostrando su interés por repetir en el mejor circuito amateur del mundo del pádel. La fecha límite para su confirmación llega el 15 de noviembre, aunque podrá estar sometida a cambios, ya que los torneos en Madrid, Roma e Ibiza también sirven para acceder al 'Torneo de los Campeones'.
No lo dudes y anímate a participar en el mejor torneo para aficionados al deporte más adictivo. ¡Aún tienes 3 citas con el mejor pádel amateur!From the International Padel Experience adidas by Madison sponsored by Estrella Damm we have already made contact with all the champions of the circuit 2015. The reason we have been announcing all week : they can participate in the adidas Málaga Open, the last tournament of the year plus anyone who wants to join amateur , will bring together all the winners of the various cities that has come IPE adidas by Madison.
Many champions are showing their interest in repeating the best amateur circuit in the world of paddle . The closing date for confirmation arrives on November 15 , but may be subject to change , as the tournaments in Madrid , Rome and Ibiza are also used to access the ' Tournament of Champions ' .
Do not hesitate and encourage to participate in the best tournament for fans of the most addictive sport . You still have 3 appointments with the best amateur paddle !