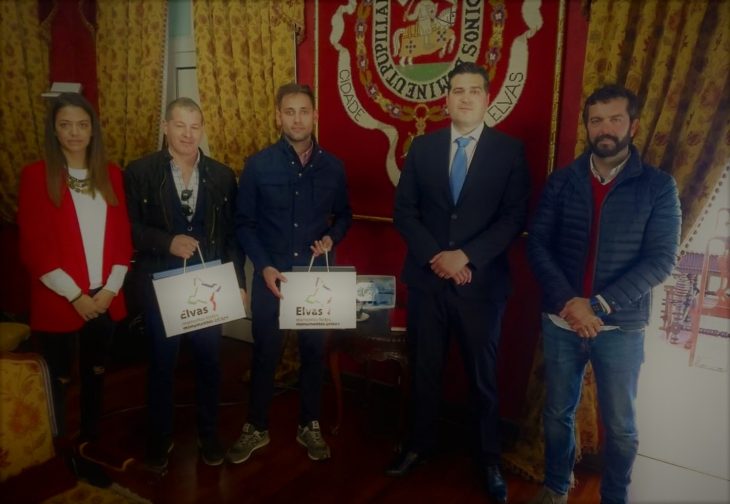 [:es]
Una representación del equipo que lidera el International Padel Experience by Madison acudió ayer a Elvas para realizar la primera toma de contacto de cara a comenzar a trabajar en todos los detalles que rodearán el Máster Final del único circuito internacional de pádel amateur, que vivirá un excelente fin de fiesta en la localidad portuguesa del 23 al 25 de noviembre.
Los representantes del IPE visitaron las instalaciones del Europadel, club que se pone a punto estos días para vestir sus mejores galas durante el evento, junto con Claudio Carapuça, vicepresidente del Ayuntamiento de Elvas, entidad que dará todo su apoyo para que el evento sea un éxito en todos los sentidos. Elvas es una ciudad situada en el distrito de Portoalegre y está catalogada como Patrimonio de la Humanidad por la UNESCO.
El Máster Final tendrá lugar del 23 al 25 de noviembre y acudirán los campeones de todos los torneos del circuito. Además, la localidad portuguesa albergará uno de los Open de la temporada, que tendrá lugar con anterioridad a este gran fin de fiesta del 16 al 18 de noviembre.
[:en]
A part of the team that lead the International Padel Experience by Madioson went yesterday to Elvas for realize the first touchdown to begin the job in all of details that will surround  the Final Master, the only international circuit of padel amateur, that will live and excelent end of party in the portuguese locality from 23th to 25th of november.
The representatives of the IPE visited the facilities of the Europadel club that is tuned these days to wear teir best clothes during the event, with Claudio Carapuça, vicepresident of the town hall of Elvas, entity that will give all its support to make the event a sucess in every way. Elvas is a city situated in the distric of Portoalegre and its considered world heritage for the UNESCO.
The Final Master will be from 23th to 25th of november and will go all the champions of all the tournaments of the circuit. Besides, the portuguese locality will house one of the Open of the season, that will take place before a great end of party from 16th to 18th of november.
[:]