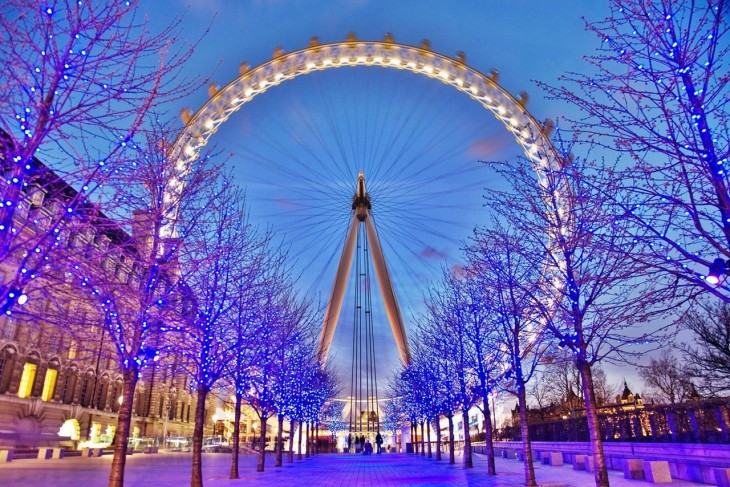 [:es]Arrancan los motores del Londres Open, la décima parada del International Padel Experience by Madison patrocinado por Estrella Damm.
Londres, la ciudad que acogerá por segunda vez una etapa del circuito, ya está preparada para recibir a todos los aficionados amantes del pádel, un ejercicio que cada vez está más presente entre los hobbies de todo aquel que posee espíritu deportivo. La esperada cita tendrá lugar del 30 al 2 de octubre David Lloyd Watford Bushey Club, y es que un espectáculo de esta talla no podría tener mejor anfitrión.
Así que cojan papel y boli todos aquellos que hayan decidido aventurarse como jugadores o espectadores de este circuito amateur y apunten que aquí va una ruta por la ciudad británica:
Palacio de Buckingham: El palacio de Buckingham forma parte de la historia inglesa, ya que se trata de la residencia oficial de la Familia Real Británica desde 1837. Actualmente reside en el palacio de Buckingham la reina Isabel II. Las visitas al interior del palacio suelen estar restringidas a unos meses del año, y el último fin de semana de septiembre, dentro del marco del Londres Open, se podrá visitar los Salones de Estados, las Cocheras Reales y la Galería de la Reina.
Junto a la visita al interior del palacio, no os podréis perder el famoso Cambio de Guardia, que se realiza en frente del Palacio. Este evento tiene una duració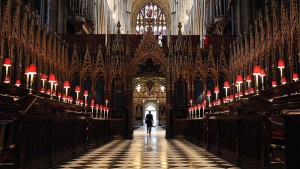 n de 45 minutos, se realiza en torno a las 11 y media de la mañana y está acompañado de música, generalmente de carácter militar.
Abadía de Westminster: Se trata de la iglesia más antigua y famosa de la ciudad londinense, elegida por la Familia Real Británica como sede oficial para las coronaciones reales. Junto a la impresionante estructura arquitectónica, la abadía cuenta con una amplia colección de tumbas de personalidades que conforman la historia de Inglaterra, como reyes o personalidades del mundo cultural, como el poeta William Shakespeare. En su interior se encuentra uno de los parques más antiguos de Inglaterra, con más de 900 años de antigüedad, el Collage Garden.
Big Ben: Este conocido reloj es uno de los emblemas de la ciudad de Londres. La torre del reloj Big Ben está construido en el Palacio de Westminster, también conocido como las Casas del Parlamento. Su nombre deriva de una enorme campana situada en el interior de la torre que se denomina Big Ben y cuya denominación se ha generalizado a la torre. Como curiosidad, se trata de unos de los relojes más fiables que existen, ya que ha soportado no solo inclemencias meteorológicas de todo tipo, sino que sobrevivió al bombardeo alemán durante la segunda Guerra Mundial, manteniendo además su puntualidad con exactitud.
Noria London Eye: Esta gran noria de 135 metros aporta a aquellos que se suben a ella la mejor panorámica de la ciudad desde las alturas. Está compuesta por 32 cabinas de cristal que favorecen la visión de la ciudad y cuentan con una capacidad para 25 personas. La duración de este viaje por las alturas de Londres es de 30 minutos.
La Torre de Londres: Esta fortaleza se construyó originariamente con la función de encerrar a todos aquellos ofendían a la corona británica. Hoy día es un enorme museo que alberga las Joyas de la Corona, compuesto además por el Palacio Medieval donde residían los miembros de la realeza y aún conserva gran parte del mobiliario opulento de la época y la Capilla Real de San Pedro y Vincula.
Éstas son solo algunas de las propuestas que ofrece una ciudad con duende, mágica y de un gusto exquisito que durante tres días se convierte en cuna del pádel amateur con el Londres Open, la décima parada del International Padel Experience by Madison patrocinado por Estrella Damm.
http://internationalpadel.com/londres2016/[:en]Starts the engines of London Open, the tenth stop of the International Padel Experience Madison sponsored by Estrella Damm.
London, the city host  for the second time a stage of the circuit, it is ready to welcome all lovers fans of paddle tennis, an exercise that is increasingly present among the hobbies of everyone who has sportsmanship. The expected event will take place from 30 to October 2 David Lloyd Club Bushey Watford, and is that a show of this size could not be better host.
So catch pen and paper all those who have decided to venture as players or spectators of this amateur circuit and point here is a route for the British city:
Buckingham Palace: Buckingham Palace is part of English history as it is the official residence of the British Royal Family since 1837. Presently living in Buckingham Palace, Queen Elizabeth II. Visits inside the palace are usually restricted to a few months of the year, and the last weekend of September, within the framework of the London Open, you can visit the salons States, the Royal Mews and Queen's Gallery.
Along with the visit inside the palace, do not think you can miss the famous Changing of the Guard, held in front of the Palace. This event has a duration of 45 minutes, it takes around 11 and a half in the morning and is accompanied by music, usually of a military nature.
Westminster Abbey: This is the oldest and most famous church of London city, chosen by the British Royal Family as the official venue for royal coronations. Next to the impressive architectural structure, the abbey has a large collection of tombs of personalities that make up the history of England, like kings or cultural figures, as the poet William Shakespeare. Inside it is one of the oldest parks in England, with over 900 years old, the Collage Garden.
Big Ben: This popular watch is one of the emblems of the city of London. The Big Ben clock tower is built in the Palace of Westminster, also known as the Houses of Parliament. Its name derives from a huge bell located within the tower called Big Ben and whose name has been generalized to the tower. As a curiosity, is one of the most reliable watches that exist, as it has Big-Ben-Photo-At-Nightsoportado not only bad weather of all kinds, but survived the German bombing during World War II, also maintaining its punctuality exactly.
London Eye: This Ferris wheel 135 meters brings to those who climb it the best view of the city from the heights. It consists of 32 glass cabins that favor the view of the city and have a capacity for 25 people. The duration of this journey through the heights of London is 30 minutes.
The Tower of London: This fort was originally built with the function of locking up all those offended the British crown. Today is a huge museum that houses the Crown Jewels, also composed of the Medieval Palace where the royals lived and still retains much of opulent period furniture and the Royal Chapel of San Pedro and Vincula.
These are just some of the proposals offered by a city elf, magical and exquisite taste for three days becomes the cradle of amateur paddle with the London Open, the tenth stop of the International Padel Experience by Madison sponsored by Estrella Damm.