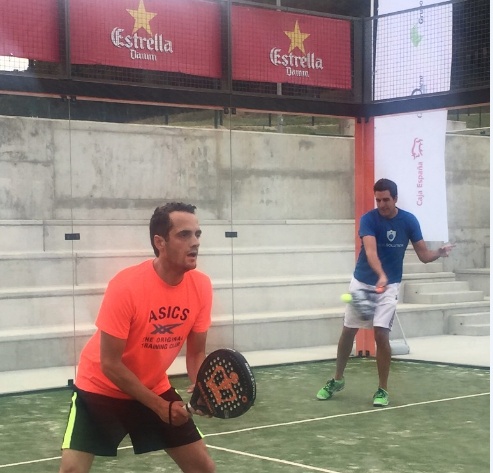 [:es]El comienzo del International Padel Experience by Madison 2016, patrocinado por Estrella Damm, está muy cerca y las ganas de que comience a botar la bola van en aumento. Apenas quedan tres semanas para la cita de Turín, primera prueba del circuito, que se disputará en el Master Club Torino del 29 de abril al 1 de mayo.
Las inscripciones de todas las pruebas quedan abiertas desde hoy, por lo que ya puedes preparar tu viaje con el suficiente tiempo para hacer del IPE by Madison 2016 una experiencia única e inolvidable mezclando tu deporte favorito y el mejor turismo.
Por tanto, si quieres participar en el único circuito de pádel amateur internacional tan solo tienes que entrar en www.internationalpadel.com, elegir entre las 14 sedes que hay disponibles y completar el proceso de inscripción.
http://internationalpadel.com/ipe-2016/
Os recordamos que los premios para los campeones de la máxima categoría de todos los torneos serán dos noches de hotel para disputar la final en el DoubleTree by Hilton Resort & Spa Reserva del Higuerón, palas de alta gama de Bullpadel y dos entradas para el Estrella Damm Master Final.
Además, el resto de vencedores recibirán material deportivo de Bullpadel y todos los jugadores podrán saborear las virtudes de la cerveza Estrella Damm, que estará presente en todas las etapas del circuito.
[:en]The beginning of the International Padel Experience by Madison 2016, sponsored by Estrella Damm, is very close and the urge to start throwing the ball are increasing. Just three weeks left for the appointment of Turin, first test circuit, to be held at the Master Club Torino from April 29 to May 1.
Registrations of all tests are open today, so you can prepare your trip with enough time to make the IPE 2016 by Madison a unique and unforgettable experience mixing your favorite sport and the best tourism.
So if you want to participate in the only international amateur circuit padel just you have to enter www.internationalpadel.com, choose from the 14 venues that are available and complete the registration process.
http://internationalpadel.com/ipe-2016/
We remind you that the prizes for champions of the highest category of all tournaments are two hotel nights for the final at the DoubleTree by Hilton Resort & Spa Higueron, shovels high-end Bullpadel and two tickets to the Estrella Damm Master Final.
In addition, other winners will receive sports equipment Bullpadel and all players can enjoy the virtues of beer Estrella Damm, who will be present at all stages of the circuit.[:]