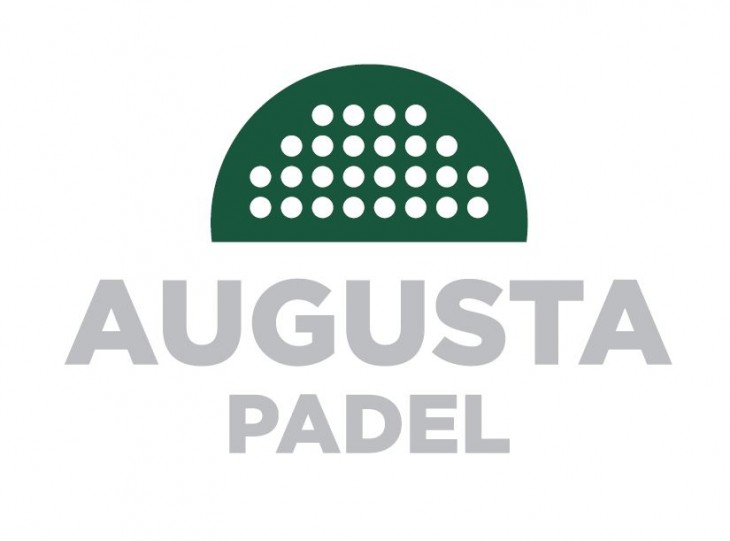 [:es]Apenas queda una semana para que el International Padel Experience by Madison, patrocinado por Estrella Damm, llegue a Barcelona,  la siguiente parada del único circuito internacional de pádel amateur.
El Club Augusta Padel será el encargado de acoger del 23 al 25 de septiembre con gran expectación la novena prueba del circuito en una ciudad en la que el pádel es uno de los deportes más practicados.
Situado en las inmediaciones de Sant Cugat del Vallés, el Club Augusta Padel es uno de los centros de referencia en la provincia de Barcelona por sus fantásticos servicios e instalaciones.
Cuenta con una pista central panorámica con capacidad para 250 personas y ampliable a 3.000 espectadores; cuatro pistas cubiertas con altura libre superior a 7 metros y seis pistas descubiertas.
Todas nuestras pistas están homologadas para poder realizar campeonatos oficiales, con la separación entre pistas de algo más de 4 metros. Además como complementos el club dispone de un vestuario con capacidad para 100 personas, un restaurante y un amplio aparcamiento.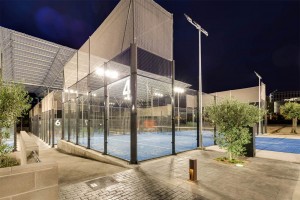 Este gran club es uno de los grandes reclamos del Barcelona Open, al igual que sus fabulosos premios. Los campeones de la máxima categoría serán dos noches de hotel para disputar la final en el DoubleTree by Hilton Resort & Spa Reserva del Higuerón, palas de alta gama de Bullpadel y dos entradas para el Estrella Damm Master Final.
Además, el resto de vencedores recibirán material deportivo de Bullpadel y todos los jugadores podrán saborear las virtudes de la cerveza Estrella Damm, que estará presente en durante todas las jornadas. Y solamente por participar en el Barcelona Open los jugadores recibirán un magnífico welcome pack, compuesto por un cómodo gymsack y el polo oficial del International Padel Experience by Madison 2016. 
En los próximos días se cierra el proceso de inscripción para esta novena prueba, por lo que si estás interesado en participar, inscríbete cuanto antes para no perderte este atractivo torneo. Es tan fácil como pinchar en el siguiente enlace y rellenar los datos.  Pueden participar todos los jugadores y jugadoras que lo deseen, sea cual sea su nivel, ya que el circuito es totalmente amateur:
http://internationalpadel.com/barcelona2016/
[:en]Just one week left for the International Padel Experience by Madison, sponsored by Estrella Damm, come to Barcelona, ​​the next stop only international amateur circuit paddle.
Augusta Club Padel will be in charge of hosting from 23 to 25 September with bated breath the ninth circuit test in a city in which the paddle is one of the most popular sports.
Located in the vicinity of Sant Cugat del Valles, Augusta Padel Club is one of the centers of reference in Barcelona for their fantastic services and facilities.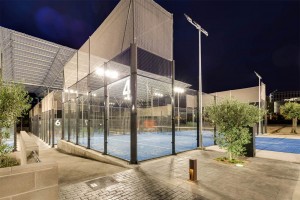 It has a panoramic center court with 250 seats, expandable to 3,000 spectators; four runways covered with more than 7 meters and six lanes discovered headroom.
All our tracks are certified to perform official championships, with the separation between tracks of just over 4 meters. In addition as complements the club has a dressing room with capacity for 100 people, a restaurant and ample parking.
This great club is one of the major claims of the Barcelona Open, like their fabulous prizes. The champions of the top flight will be two hotel nights for the final at the DoubleTree by Hilton Resort & Spa Higueron, high-end blades Bullpadel and two tickets to the Final Master Estrella Damm.
In addition, other winners will receive sports equipment Bullpadel and all players can enjoy the virtues of beer Estrella Damm, who will attend for all days. And only for participating in the Barcelona Open players will receive a great welcome pack, consisting of a comfortable Gymsack and the official pole of the International Padel Experience Madison by 2016.
In the coming days the registration process for this ninth round closes, so if you are interested in participating, please register as soon as possible to not miss this exciting tournament. It's as easy as clicking on the link below and fill in the details. all players and players who wish can participate, whatever their level, as the circuit is completely amateur: