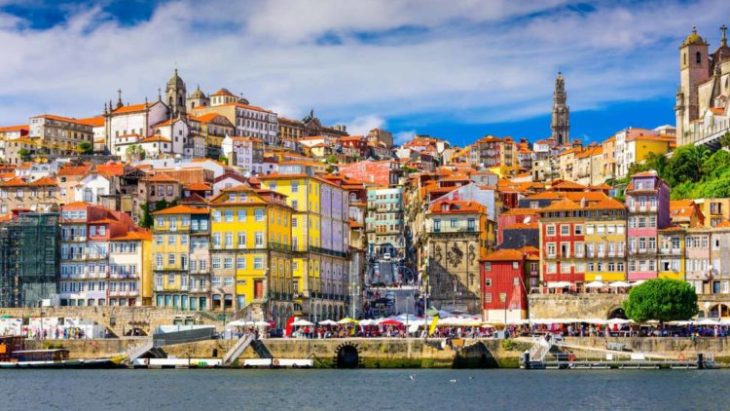 [:es]
Oporto calienta motores para recibir al circuito de pádel amateur líder en todo el mundo. La localidad portuguesa se estrena como ciudad sede del International Padel Experience by Madison. De esta forma, se une a otras sedes lusas que ya se han convertido en protagonistas del circuito en años anteriores como Elvas, Lisboa o Faro. Oporto es una de las ciudades más visitadas del país vecino. Hoy os enseñamos algunas de las joyas que aguardan a ser descubiertas por sus viajeros.
Puente de Don Luis I: Este magnífico puente une Oporto con Vila Nova. Su construcción data de 1886 y hoy en día es uno de los monumentos más emblemáticos de la ciudad.
La Librería Lello: Librería situada en el centro histórico de la ciudad. Esta librería ha sido reconocida como una de las más bellas e impresionantes del mundo.
Iglesia de los Clérigos: Iglesia de estilo barroco. Desde lo alto de su torre principal se tiene una de las mejores vistas de Oporto.
Mercado do Bolhão: uno de los lugares más especiales de la ciudad. Este animado mercado portugués cuenta con varias plantas en las que podremos encontrar todo tipo de comercio, ordenados en torno a una plaza central.
Iglesia y Torre de los Clérigos: Este es el mejor mirador de Oporto. Desde este punto encontraréis unas vistas panorámicas impresionantes del centro histórico de la ciudad. Eso sí, para poder contemplarlas antes tendréis que subir los más de 240 escalones de la iglesia.
La Ribeira: Un magnífico lugar por el que pasear al atardecer o al anochecer. Este es uno de los puntos más famosos y concurridos de la ciudad.
[:en]
Oporto heats engines to receive the leading amateur paddle circuit in the world. The Portuguese city opens as the host city of the International Padel Experience by Madison. In this way, it joins other Portuguese cities that have already become protagonists of the circuit in previous years such as Elvas, Lisbon or Faro. Porto is one of the most visited cities in the neighboring country. Today we show you some of the jewels waiting to be discovered by your travelers.
Bridge of Don Luis I: This magnificent bridge connects Porto with Vila Nova. Its construction dates from 1886 and today is one of the most emblematic monuments of the city.
The Librería Lello: Bookshop located in the historic center of the city. This bookshop has been recognized as one of the most beautiful and impressive in the world.
Church of the Clérigos: Church of baroque style. From the top of its main tower you have one of the best views of Porto.
Mercado do Bolhão: one of the most special places in the city. This lively Portuguese market has several floors where we can find all kinds of trade, arranged around a central square.
Church and Clerigos Tower: This is the best viewpoint of Porto. From this point you will find impressive panoramic views of the historic center of the city. Of course, to contemplate them before you will have to climb the more than 240 steps of the church.
La Ribeira: A magnificent place to stroll at dusk or dusk. This is one of the most famous and popular spots in the city.
[:]