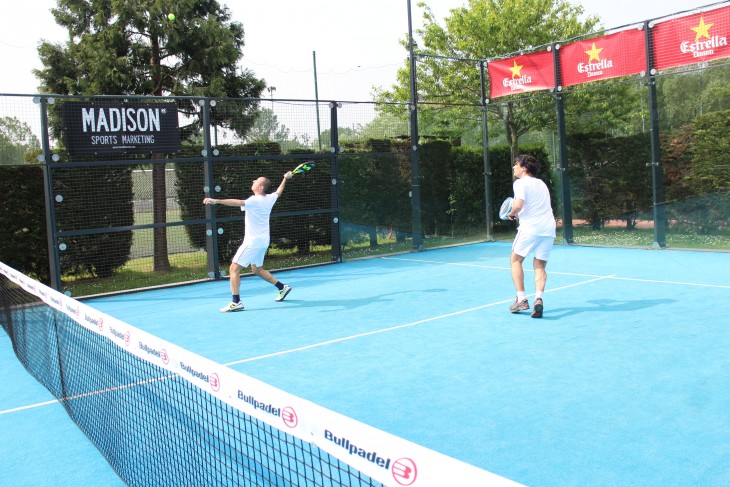 [:es]Tras un intenso El Norte de Castilla Valladolid Open, el International Padel Experience by Madison se traslada a Turin para celebrar la 7ª prueba del circuito que se celebrará del 16 al 18 de junio en territorio italiano.
Las inscripciones quedan cerradas para esta prueba y en los próximos días anunciaremos los cuadros oficiales de juego. El club ASD Pulpadel Torino tiene todo preparado para acoger a los participantes.
Recordamos a todos los aficionados que quieran formar parte del único torneo internacional de pádel amateur pueden inscribirse en las demás sedes del circuito. Desde la organización invitamos a todos los asistentes al Turin Open que accedan a la web oficial del circuito para informarse de los mejores planes gastronómicos y de ocio que la ciudad ofrece.
Agradecemos la participación de todos los asistentes y les deseamos mucha suerte en la competición.
[:en]After an intense El Norte de Castilla Valladolid Open, the International Padel Experience by Madison moves to Turin to celebrate the 7th event of the circuit to be held from 16 to 18 June in Italian territory.
The perioid of registration is already closed for this test and in the next few days we will announce the official draws. The club ASD Pulpadel Torino has everything ready to welcome the participants.
We remind all fans who want to be part of the one amateur paddle international tournament can register in the other tests of the circuit.
From the organization we invite all attendees to the Turin Open to access the official website of the circuit to find out about the best
gastronomic and leisure plans the city offers.
We appreciate the participation of all the participants and wish them good luck in the competition.[:]