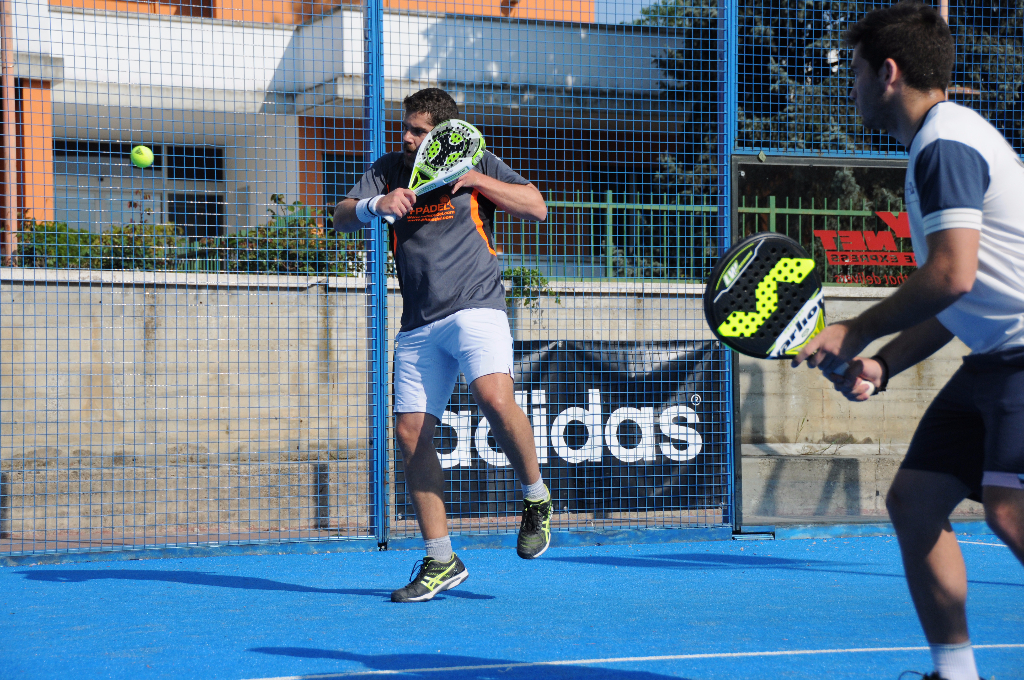 El International Padel Experience adidas by Madison dijo adiós con  una jornada inolvidable, en la que la lluvia del sábado dejó espacio a una tarde de sol espléndida que fue testigo de una preciosa batalla deportiva.
El Open de Milán cerró las puertas de la primera edición del Circuito con la merecida victoria de Aitor Basterretxea y Cristian Gutierrez frente a  Gustavo Spector y Maurizio López por  6/4-6/4 en un partido sin errores en el que se proclamaron campeones absolutos siendo los auténticos triunfadores del fin de semana.
El cuadro femenino se disputó a primera hora de la tarde dejando como vencedoras a las dominadoras del fin de semana Sabina Da Ponte y la española Andrea Casals que con un 6/3-6/4 una excelente actuación, se impusieron, no se doblegaron y finalmente vencieron truncando el sueño de de Martina Camorani  y Laura Pollacci.
Una agradable tarde de padel con un público que animó hasta el último momento en el Gardanella Sports Village de Milán.
The International Padel Experience adidas by Madison said good-bye with an unforgettable day, in which the Saturday rain left space to a splendid Sunny evening that was a witness of a precious sports battle.
The Milan Open closed the doors of the first edition of the Circuit with the well-deserved victory of Aitor Basterretxea and Cristian Gutierrez against to Gustavo Spector and Maurizio Lopez for 6/4-6/4 in a match without mistakes which  proclaim them the absolute champions, and  being the authentic winners of the weekend.
The feminine match was disputed in the early afternoon leaving as winners the dominating ones of the weekend Sabina Da Ponte and the Spanish player Andrea Casals that with one 6/3-6/4 an excellent action, they were imposed, they were not bent and finally they won truncating the dream of Camorani – Pollacci