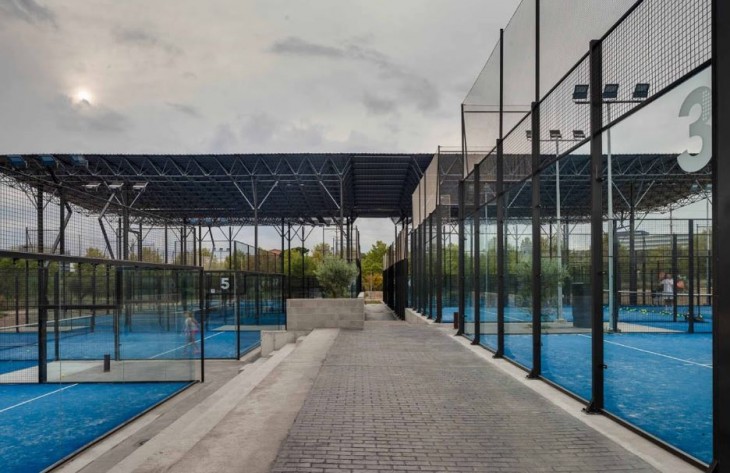 [:es]Tras el éxito cosechado en Lisboa durante el pasado fin de semana, el International Padel Experience by Madison, patrocinado por Estrella Damm, hará su novena parada en el Augusta Padel de Barcelona, del 23 al 25 de septiembre. La ciudad catalana acogerá de nuevo una prueba del único circuito internacional de pádel amateur en un país que vive en la actualidad un gran crecimiento del deporte de la paleta, por lo que los aficionados esperan con ilusión este evento.
El proceso de inscripción sigue abierto, así que apúntate cuanto antes para no perderte este atractivo torneo. Pueden participar todos los jugadores y jugadoras que lo deseen, sea cual sea su nivel, ya que el circuito es amateur:
http://internationalpadel.com/barcelona2016/
Os recordamos que los premios para los campeones de la máxima categoría de todos los torneos serán dos noches de hotel para disputar la final en el DoubleTree by Hilton Resort & Spa Reserva del Higuerón, palas de alta gama de Bullpadel y dos entradas para el Estrella Damm Master Final.
Además, el resto de vencedores recibirán material deportivo de Bullpadel y todos los jugadores podrán saborear las virtudes de la cerveza Estrella Damm, que estará presente en todas las etapas del circuito. Y solamente por participar en el circuito los jugadores recibirán un magnífico welcome pack, compuesto por un cómodo gymsack y el polo oficial del International Padel Experience by Madison 2016.[:en]After the success in Lisbon during last weekend by the International Padel Experience Madison, sponsored by Estrella Damm, will make his ninth stop in Augusta Padel Barcelona, from 23 to 25 September. The Catalan city will host again a test of the only international amateur circuit paddle in a country that is currently experiencing a great growth of paddle sport, so fans eagerly await this event.
The registration process is still open, so sign up as soon as possible to not miss this exciting tournament. all players and players who wish can participate, whatever their level, as the circuit is amateur:
http://internationalpadel.com/barcelona2016/
We remind you that the prizes for champions of the highest category of all tournaments are two hotel nights for the final at the DoubleTree by Hilton Resort & Spa Higueron, shovels high-end Bullpadel and two tickets to the Estrella Damm Master Final.
In addition, other winners will receive sports equipment Bullpadel and all players can enjoy the virtues of beer Estrella Damm, who will be present at all stages of the circuit. And only for participating in the circuit players will receive a great welcome pack, consisting of a comfortable Gymsack and the official pole of the International Padel Experience Madison by 2016.[:]