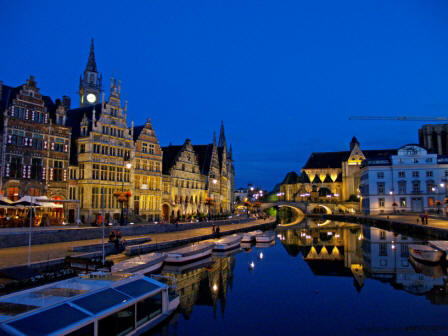 Ya está todo preparado para que esta misma tarde arranque el adidas Gent Open, la primera parada del International Padel Challenge adidas by Madison, que este año se incorpora al calendario oficial dela European PadelFederation y se mantiene como el único circuito internacional de pádel amateur. Los jugadores ya tienen preparadas sus palas y esperan ansioso a que lleguen sus partidos. ¡Arranca el espectáculo del pádel amateur!
Los primeros encuentros se disputan hoy y el domingo conoceremos a los campeones. Los que se alcen con la victoria en la máxima categoría se llevarán el premio más deseado: una invitación para el torneo de clausura que se celebrará enla Reservadel Higuerón (Fuengirola), con una noche de hotel incluida.
El ambiente es inmejorable en Gante, una ciudad perfecta para pasar un fin de semana entre sus canales, casas medievales y empaparse así de su historia. La forma ideal de combinar deporte y turismo.
Now you are ready to start this afternoon the adidas Gent Open, the first stop of International Paddle Challenge adidas by Madison, who this year joined the European PadelFederation dela official calendar and remains the only international amateur circuit paddle. The players already have their shovels ready and anxious to await the arrival of their games.Starts the spectacle of amateur paddle!
The first meetings are played today and Sunday we meet champions. Those who rise up with victory in the top flight's most coveted prize will be: an invitation to the tournament to be held inthe closing Reservadel Fig Tree (Fuengirola), with overnight hotel included.
The atmosphere is unbeatable in Ghent, a perfect city to spend a weekend with its canals, medieval houses and so soak up its history. The ideal way to combine sport and tourism.