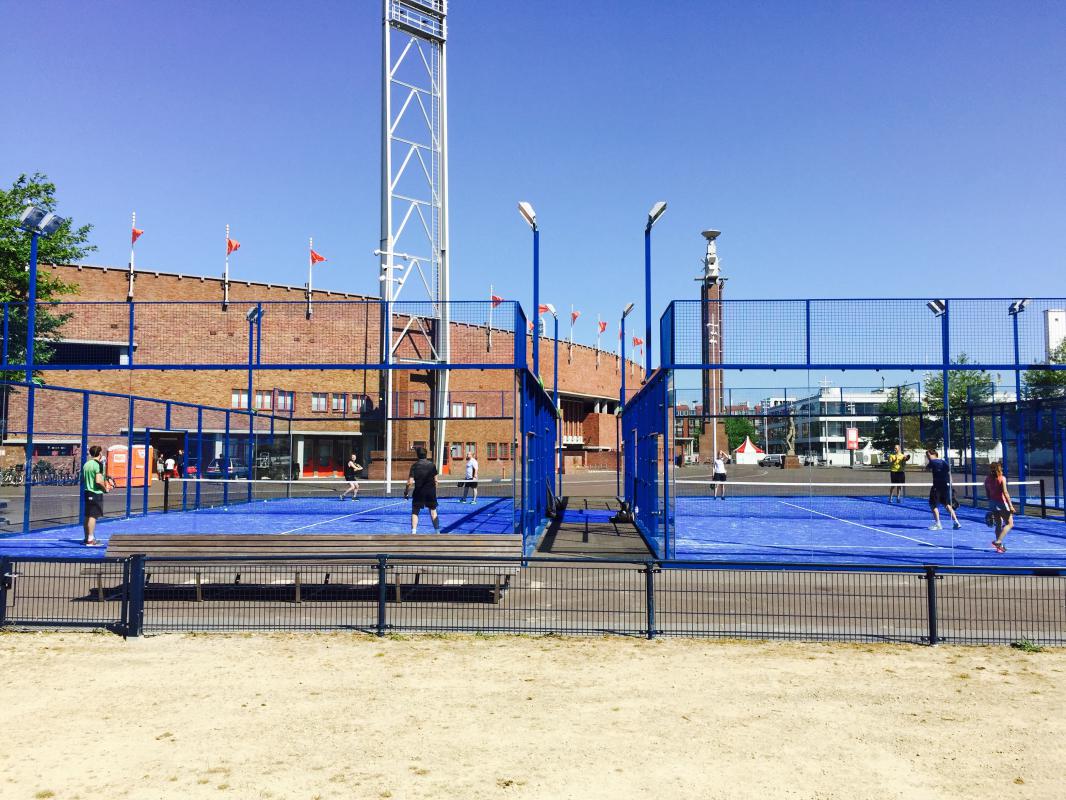 Apenas quedan dos semanas para que llegue la quinta prueba del International Padel Experience adidas by Madison patrocinado por Estrella Damm. A partir del 7 de agosto, la capital de los Países Bajos acogerá un circuito enfocado al desarrollo del pádel amateur a nivel internacional, y dará la oportunidad a todos los participantes de poner en práctica todo lo aprendido en sus clases de pádel, competir con gente de su nivel y participar en un evento que supone un oportunidad para disfrutar de una experiencia única y en un entorno de amistad y deporte.
Del 7 al 9 de agosto, el adidas Amsterdam Open contará con dos categorías masculinas y una femenina, y se disputará en uno de los centros referencia de la ciudad, el Play Padel Club Olimpisch Stadion.
Las inscripciones están abiertas hasta el 6 de agosto en el siguiente enlace -> http://internationalpadel.com/inscripcion-amsterdam/. Por tan solo 20 euros podrás disfrutar de un torneo que se prevé un éxito total por varias razones, una de ellas es el atractivo turístico de la ciudad de celebración y, por otro lado, los magníficos regalos que hay para todos los inscritos y premios para los ganadores. Con la inscripción recibirás una back pack adidas valorada en 28 euros y los ganadores se harán con palas adidas, noches de hotel en Reserva del Higuerón para disputar el adidas Málaga Open del 4 al 6 de diciembre y entradas para semifinales y final en el Masters Final del World Padel Tour que tendrá lugar en Madrid del 16 al 20 de diciembre. Los subcampeones recibirán un paletero gentileza de adidas. Puedes ver los premios en: http://internationalpadel.com/amsterdam/
Todos los aficionados al pádel en el país de los tulipanes están de enhorabuena ya que el Internarional Pádel Experience adidas by Madison patrocinado por Estrella Damm es uno de los campeonatos referencia en el mundo del pádel amateur.
Todas las pruebas del circuito están adaptadas para el disfrute de todos los participantes. Se configura una logística en cada evento para que el jugador amateur se sienta como un jugador profesional en la semana de torneo.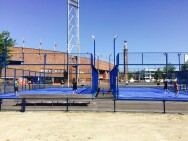 Just two weeks left to reach the fifth round of the International Padel Experience Madison adidas sponsored by Estrella Damm. As of August 7, the capital of the Netherlands will host a focused development of amateur padel international circuit, and give the opportunity to all participants to put into practice what they learned in their classes padel, compete with people their level and participate in an event which is an opportunity to enjoy a unique experience in an environment of friendship and sport.
From 7 to 9 August, the adidas Amsterdam Open will feature two male and female categories, and will be played in one of the reference centers in the city, the Padel Club Play Olimpisch Stadion.
Registration is open until August 6 at the following link -> http://internationalpadel.com/inscripcion-amsterdam/. For only 20 euros you can enjoy a tournament that provides a complete success for several reasons, one of which is the attraction of the city of celebration and, on the other hand, the great gifts out there for all registrants and awards the winners. By registering you will receive a back pack adidas valued at 28 euros and the winners will be shoveled adidas nights in Higueron to play the adidas Málaga Open from 4 to 6 December and tickets for semifinals and final in the Final Masters Paddle World Tour will take place in Madrid from 16 to 20 December. The runners-up will receive an ice cream vendor courtesy of adidas. You can view the prizes: http://internationalpadel.com/amsterdam/
All padel fans in the country of the tulips are in luck because the Internarional Padel Experience Madison adidas sponsored by Estrella Damm is one of the reference in the world championships of amateur paddle.
All parts of the circuit are adapted for the enjoyment of all participants. Logistics is set in each event for the amateur player feel like a professional player in the tournament week.