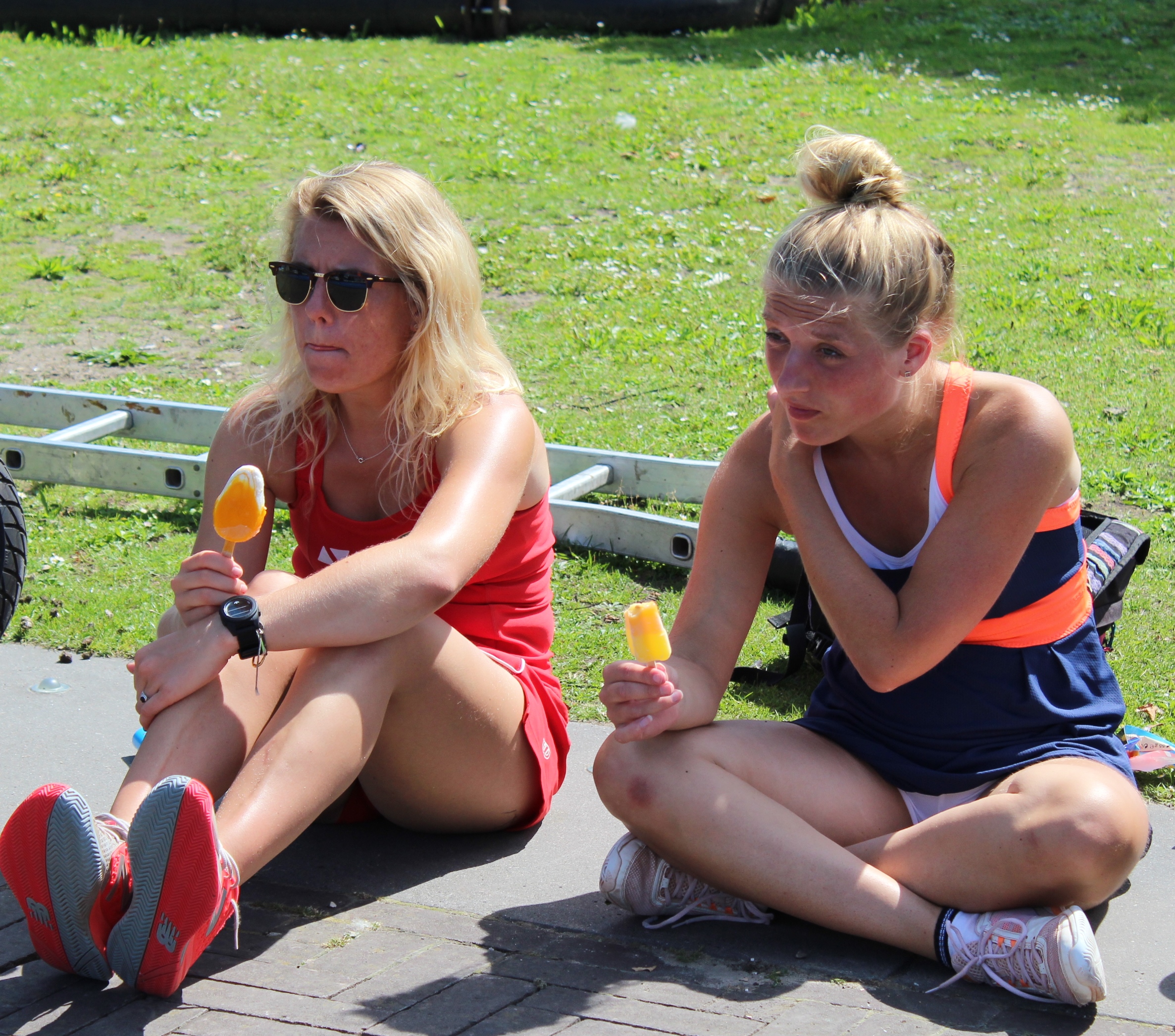 Desde el IPE adidas by Madison patrocinado por Estrella Damm nos preocupamos también por tu salud. Por eso, te brindamos 6 prácticos consejos para que puedas disfrutar del deporte más adictivo durante la estación más calurosa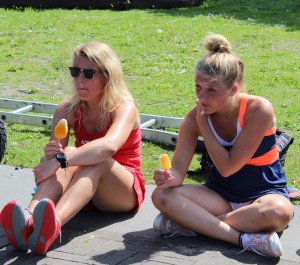 del año:
1. No juegues durante ciertas horas. Entre las 12 del mediodía y las 19 es cuando más aprieta el sol y dónde mejor se está es en la piscina o en la playa, por lo que, a no ser que disfrutes de una buena pista cubierta, no te arriesgues.
2. En caso de que juegues en una pista indoor, ten en cuenta el efecto invernadero. Y no nos referimos al calentamiento de la capa de ozono, si no a la subida de temperatura que se produce en una pista que no tiene por qué estar acondicionada.
3. Bebe agua, mucha agua. La intensa actividad mientras disfrutas de un partido requiere de una constante hidratación, así que no olvides tu botella de agua o una bebida isotónica. Además, al acabar, siempre puedes disfrutar de una cerveza bien fría con tus amigos.
4. Una toalla para secarte el sudor se puede convertir en tu mejor pareja.
5. ¡Chanclas no! No será la primera vez que veas a alguien jugar al pádel con chanclas. Para llegar hasta la pista no están nada mal  (siempre y cuando no las acompañes de calcetines blancos) pero no olvides que tener el pie bien sujeto es fundamental.
6. ¿Aún no has renovado tu armario? Pégate un capricho y lleva varias equipaciones, a ser posible, que transpiren bien. Tu cutis te lo agradecerá.
BONUS: Haz caso a las chicas de la foto, participantes del adidas Amsterdam open, y al consejo número 3, y ten siempre algo con lo que refrescarte.From the IPE adidas by Madison we also care about your health. Therefore, we give you six tips so you can enjoy the most addictive sport during the hottest season of the year: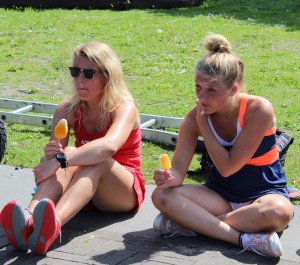 Do not play during certain hours. Between 12 noon and 19 is more tightened when and where the sun is best is by the pool or on the beach, so, unless you enjoy a good indoor, do not risk.
If you play in an indoor track, consider the greenhouse effect. And we do not mean the heating of the ozone layer, if not the temperature rise that occurs on a track that does not have to be packaged.
Drink water, lots of water. The intense activity while enjoying a game requires constant hydration, so do not forget your water bottle or a sports drink. And do not forget that at the end, you can always enjoy a cold beer with friends.
A towel to dry the sweat can become your best partner.
Flip Flops no! It is not the first time you see someone play paddle flip-flops. To get to the track are not bad (if not accompany white socks) but do not forget to have the foot securely is essential.
Do you still have not renew your wardrobe? Pégate a whim and takes several kits, if possible, that breathe well. Your skin will thank you.
BONUS: Heed the girls in the photo and the Council No. 3, participants open adidas Amsterdam