TECHNIQUE CARD
Place:Club Raqueta Valladolid
Date:From 1 to June 7
Categories:Male y Female
Price:20 €/person
Deadline of registration:Closed
Clasification:
SPONSORS

THE CLUB
El Club de la Raqueta
is a modern facility with 16 tracks from tennis and paddle . This sports complex has the latest developments and aims to be a reference in the paddle of Castilla y León, with management focused on the promotion of the sport. Like all International Padel tournaments Challenge adidas by Madison, registration is open and open to all players and players who wish, whatever their level, since the circuit is amateur. The competition in this case begins on Friday April 17 and ends on Sunday 19, although the organization, as in the rest of the appointments, schedules adapt to those players who come from other countries to the tournament to compete without problems.
The Racquet Club is located on the slopes of Cerro de Forest Park Strife in the middle of a green oasis but very close to Valladolid downtown.
AWARDS
MALE
FEMALE
Champion
Category A
Category B
Category C
2ª Category
3ª Category
Pala Tour EVO
Pala Response
Pala Training
Pala Tour EVO
Pala Response
185,00€
135,00€
100,00€
185,00€
135,00€
      
Subchampion
Paletero PRO
Paletero Fast
Paletero Tour
Paletero PRO
Messenger
65,00€
50,00€
55,00€
65,00€
46,00€
*Players with option to award it is necessary to remain in the delivery to collect your gift. Otherwise they will lose this right although classified.
2 tickets for the champions of Category A (Male and Female) for Masters Final World Paddle Tour to be held from 16 to 20 December in Madrid. The tickets are for games Saturday and Sunday (finals and Final).
 Hotel for champions of Category A (Male and Female) for the Open International Padel Malaga Experience to be held from 4 to 6 December at Reserva del Higueron (2 nights).
ASPADO grant a wild card to the previous fase of Estrella Damm Valladolid Open.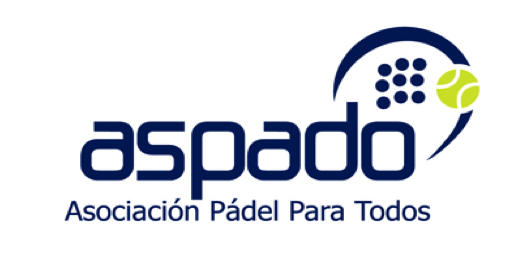 CLASSIFICATION
MALE
FEMALE
 Category A
Category B
Category C
 Category A
 Category B
Player
Points
Player
Points
Player
Points
Player
Points
Player
Points
Champions couple
 Roberto San Juan
950
Ángel Gómez
790
 Fernando Alcalde
 630
 Vanesa Díez
 950
 Olga Fernández
790
 Manuel Prado
950
Gerardo Sánchez
 790
 Enrique Lezcano
 630
 Arancha Rivas
 950
Carol Blanco
790
Subchampions couple
  Rafael Vázquez
900
Marino Mariño
 740
Miguel González
 580
 Marta Velilla
 900
 Sonia Alcalde
740
 Juan Gutiérrez
900
 Arturo Menduiña
 740
 Francisco Tomillo
 580
 Nieves Jiménez
 900
 Pilar blanco
740
GALLERY